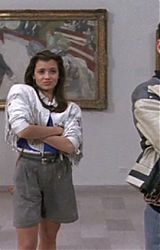 Art Basel Miami Beach. It's baaack.
We have again put together a comprehensive list of Art Basel and related events to assist you in your Basel journey. Last year, Venessa Monokian and I created Bikable Basel maps. Some places have moved, but you can still use them and your bike (be green, guys).
You should remember to go to Scope, Pulse, and NADA because I like them the best. Then you should go to all of these events down here. I starred ones that I will either be at or, if I were multiple people existing at the same time, would attend all of.
If you don't see something on here, add it to the comments, please! Thanks.
Remember to hydrate, people! Wear comfortable shoes. Learn something new about something. And for God's sake, have a happy Basel!