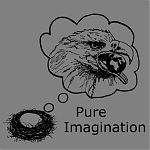 The following is the third portion of the story Minimum Security, a tale concerning loneliness, insomnia, incarceration, Burmese Pythons, and Dadeland Mall. Previous episodes are here.
December / Die Hard / Lexus
December came to Dadeland, and on a special weekend detail my fellow inmates and I decorated the mall with fake Douglas firs, artificial mistletoe, and tinsel in preparation for the imminent holidays. It was going to be my first Christmas in prison. The thought made me a little sad, but most of my thoughts made me a little sad. At least this year there would be no guesswork on which column contained my name on Santa's list.
The warden, in addition to being a clothes hound and a grapefruit and Häagen-Dazs enthusiast, was an aficionado of all things Christmas. He strolled the tiled floors of Dadeland in December with a carol ever on his lips and an extra bounce in his step. Every year the warden organized an extravagant Christmas show in the open area near Michael Kors and Auntie Anne's Pretzels. It was called the Dadeland Holiday Minimum-Security Spectacular. Inmates reenacted the Nativity and sang Handel's "Messiah" and performed selected scenes from A Christmas Carol, Miracle on 34th Street, and Die Hard.
I had mixed feelings about Christmas. I liked all the colored lights people strung on their houses and around ficus and palm trees, but I didn't like the presents. I had never gotten anything good for Christmas, and had never given anyone anything good for Christmas. On TV around Christmastime I'd always see these commercials where a man blindfolds his wife, walks her out to the garage, and then pulls off the blindfold to reveal a shiny new Lexus with a big red bow. Boy those commercials made me feel lousy. What could I possibly buy my sweet Maria that could compete with a shiny new Lexus with a big red bow? Usually I bought her bath soap. I bet those disgraced corporate executives had bought a shiny new Lexus for a girl or two on Christmas, though. One of the executives was going to be Joseph in the mall Nativity reenactment, and another was going to be the Virgin Mary. No one was surprised. Those disgraced executives were always pulling strings.