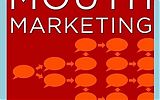 Read more Aaron on Sweet With Fall and Fish, OK? Cool.
Before Dan Brown wrote the The DaVinci Code, he was a midlist author that only a small collective of fans knew about. If rumors are to be believed, Random House was thinking of not renewing his contract.
I worked at a chain bookstore when The DaVinci Code came out. In keeping with our merchandising policy, it spent its allotted time in the front-of-store displays and had moved to a table in the mystery section. The next step would have been a face-out on the shelf, followed by one or two spine-out copies, and ultimately deletion when the paperback came out.
But something happened with The DaVinci Code that brought it off the mystery table and back to the front of store. Readers loved it, and started telling other readers. For sure, the book has its weaknesses. Booksellers heap disdain on this book like no other in recent memory. It's 80% exposition and not well-written (linguist Geoffrey Pullum called Brown one of the worst prose stylists in the history of literature, saying his "writing is not just bad; it is staggeringly, clumsily, thoughtlessly, almost ingeniously bad") but the story is compelling from cover-to-cover. The Da Vinci Code has sold 80 million copies and counting, and it's a wonderful example of how important face-to-face interactions are for the life of a book, and always will be.