In an effort to soften up Florida Gov. Rick Scott's image, we decided to give him a makeover via Covergirl's Makeup Mirror.
I mean if you can make a frog look sexy, anything can happen? Also, with hair there is a creepy resemblance to Crispin Glover and Lyle Lovett! Success!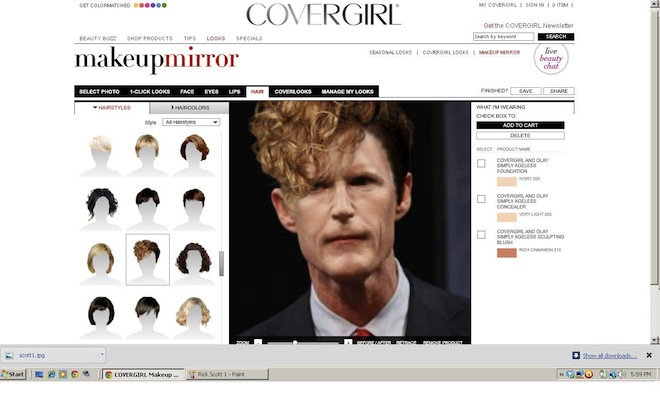 Another sexy Scott and sexy frog after the jump.