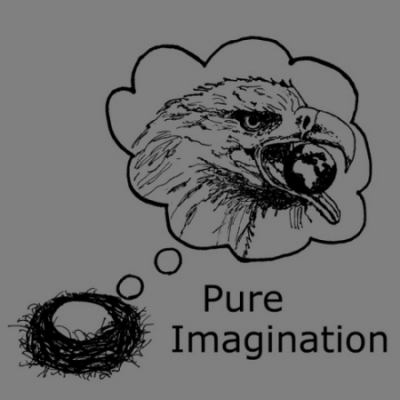 The following is the third portion of the story Minimum Security, a tale concerning loneliness, insomnia, incarceration, Burmese Pythons, and Dadeland Mall. Previous episodes are here.
December / Die Hard / Lexus
December came to Dadeland, and on a special weekend detail my fellow inmates and I decorated the mall with fake Douglas firs, artificial mistletoe, and tinsel in preparation for the imminent holidays. It was going to be my first Christmas in prison. The thought made me a little sad, but most of my thoughts made me a little sad. At least this year there would be no guesswork on which column contained my name on Santa's list.
The warden, in addition to being a clothes hound and a grapefruit and Häagen-Dazs enthusiast, was an aficionado of all things Christmas. He strolled the tiled floors of Dadeland in December with a carol ever on his lips and an extra bounce in his step. Every year the warden organized an extravagant Christmas show in the open area near Michael Kors and Auntie Anne's Pretzels. It was called the Dadeland Holiday Minimum-Security Spectacular. Inmates reenacted the Nativity and sang Handel's "Messiah" and performed selected scenes from A Christmas Carol, Miracle on 34th Street, and Die Hard.
I had mixed feelings about Christmas. I liked all the colored lights people strung on their houses and around ficus and palm trees, but I didn't like the presents. I had never gotten anything good for Christmas, and had never given anyone anything good for Christmas. On TV around Christmastime I'd always see these commercials where a man blindfolds his wife, walks her out to the garage, and then pulls off the blindfold to reveal a shiny new Lexus with a big red bow. Boy those commercials made me feel lousy. What could I possibly buy my sweet Maria that could compete with a shiny new Lexus with a big red bow? Usually I bought her bath soap. I bet those disgraced corporate executives had bought a shiny new Lexus for a girl or two on Christmas, though. One of the executives was going to be Joseph in the mall Nativity reenactment, and another was going to be the Virgin Mary. No one was surprised. Those disgraced executives were always pulling strings.
Santas / Old Man Fabergaster / Blue Christmas
December was a funny time in Miami. The whole month seemed not quite real, like it was just a rehearsal for the real December, which would take place once everyone learned their marks and got fitted for their costumes and memorized their lines. It was hard to explain. Part of it, I think, was the Santas. They seemed so out of place, ho ho hoing, jingling their jingle bells, trying desperately to stay inside in the air conditioning for as long as possible. It was eighty degrees outside. South Florida outdoors was no place for a fat man in a red wool suit.
At Dadeland they used to let inmates with white beards work Santa details at Macy's. Old Man Fabergaster was a Santa four years ago. He said sometimes you got thrown up on but also sometimes you had college girls from FIU and UM and MDC Kendall get their pictures taken on your lap. But then parents noticed that the Santas at Macy's were wearing ankle monitors and started asking a lot of questions, and the Santa details were scrapped. Not that the replacement Santas were any better. Who knows where they found those sneaky bastards. They were all up to something. You could see it in their eyes. They just hadn't gotten caught yet.
At Johnny Rockets we added various Christmas medleys to our repertoire. We'd start off with "White Christmas," then segue into "Blue Christmas," then "Merry Merry Christmas Baby," then "Can This Be Christmas?" People went crazy for Christmas songs. At Johnny Rockets the customers would clap and stomp their feet and holler to high heaven, every half hour on the half hour. The younger hedge fund-embezzling tenor didn't share their enthusiasm, though. He hated Christmas music. His harmonies on "Rudolph the Red-Nosed Reindeer" were even more spiteful than usual.
The Hap-Happiest Season of All / Sepia Tone
One of the songs we included in our Christmas medleys was "It's the Most Wonderful Time of the Year." Whoever wrote that song must have been real crazy about Christmas. Not only did he think Christmas was the most wonderful time of the year, he also thought it was the hap-happiest season of all. I didn't know about that, though. Christmas sure didn't feel like the hap-happiest season of all. I guess whoever wrote that song wasn't thinking about minimum-security prison inmates when he wrote the song. Not that I blame him. No one thinks about minimum-security prison inmates when they're writing Christmas songs. It's just human nature.
Still, even the Dadeland shoppers, with their clean rap sheets and their Abercrombie & Fitch bags and their unmonitored ankles, seemed to have similar doubts that this was the hap-happiest season of all. They all looked so tired and haggard and hurried, rushing from store to store with trembling arms weighed down by heavy bags, the shoppers all shouting into cell phones, or at small children, or at convicted felons who had improperly prepared their cheeseburger or falafel or orange chicken. They looked nothing like the attractive models printed on the shoppers' bags. The models lived in a magical, faraway kingdom where everyone spent their days doing nothing but posing seductively on beaches and playing shirtless tackle football and rugby. It did wonders for the complexion, that sort of lifestyle. The models' skin was all perfect, unblemished sepia tone.
Shrimp Etoufee / El Padrino / Bachata
I had now been at Dadeland for five months, and was still having trouble sleeping. No matter how hard I tried, no matter how loudly and mellifluously Jean-Claude berated me in Creole, I couldn't shake the regrets salsa dancing on my chest. There was a prison psychologist who saw patients in the Handbags & Accessories section of JCPenney, but I never visited him. He had an incredibly shiny forehead he was always dabbing with a handkerchief. It made me real uneasy, just watching him dab and dab at his forehead as he ate his Cajun Grill in the food court. Who could trust someone like that with his innermost secrets? Not me. I wouldn't trust that psychologist with my soiled linens. I wouldn't trust that psychologist to prepare my shrimp etouffee at Cajun Grill. I figured the only sure way to shake my insomnia and my regrets was to get my sweet Maria back from that macho from the DR. Which was certainly easier said than done. After all, he had a motorcycle, and I had 22 more months of a 27-month sentence for mail fraud.
There were ways to get these sorts of things done, though. One of the inmates incarcerated in Dadeland was an old Colombian called El Padrino who worked a plum detail stocking bras and panties at Victoria's Secret and curried substantial influence both inside the prison and out. It was said he'd helped shave three years off the sentence of a repeat counterfeiter and had helped an aerosol fiend reconnect with his estranged son and had gotten a federally protected drug informant murdered in broad daylight with gardening shears. My thinking was: if I could somehow win favor with El Padrino, surely he could do something to get my sweet Maria to come visit me. And if I could speak to her for five minutes, just five minutes . . . I'd rehearsed my speech a thousand times. I'd rehearsed it while staring at the traffic on the Palmetto from the prison yard and while providing exact change at Johnny Rockets and while lying in bed with my regrets sashaying all over my ribcage. I'd say to her: My sweet Maria. I know I've done you wrong. I know I've done lots of people wrong. I know I've taken what wasn't mine to take and bought what wasn't mine to buy and frittered away what wasn't mine to fritter. But everything I've done, I've done it for you. My sweet Maria, you can say lots of things about me. You can say the things I've done for you have been foolish and shortsighted and reckless. You can say that I could have done other things for you that would have more effectively achieved the end results that were in no way achieved by the things I actually did for you. You can say that you would have been better off if I had never done anything for you at all. And you would probably be right. But you can't say that I don't care about you. You can't say that I don't love you. You can't say that I haven't been trying, in my own foolish and shortsighted and reckless way, to give you everything you've never had but have always deserved. And then I would take her in my arms and hold her tight and in the dressing room of Banana Republic or the handicapped restrooms near The Cheesecake Factory she would be mine again. Of course, first things first, I had to become pals with El Padrino. How did one do that exactly? In maximum-security prison I could have gained El Padrino's respect by shanking snitches and pedophiles, but in a minimum-security facility the path to prison-wide prominence was more ambiguous. I needed to sleep on it, but I couldn't sleep. Instead I poked Jean-Claude, and my regrets and failures did the salsa, or occasionally, the bachata or merengue. I bet that macho from the DR could dance the bachata and the merengue. Boy did the thought of him dancing the merengue with my sweet Maria make me feel lousy. I bet he knew all kinds of flashy moves, too. I tried not to think about it. But still I thought about it. I was just no good at not doing things I was trying not to do.
Matt Gajewski is the author and host of Pure Imagination, a radio show that aired on 90.5 WVUM and continues as a podcast, with all old episodes archived on Pure Imagination's website.