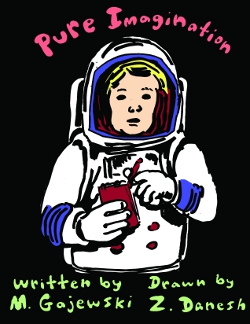 The following is the first portion of the story Minimum Security, a tale concerning loneliness, insomnia, incarceration, Burmese Pythons, and Dadeland Mall.
Dying Art / The Boys of Summer
Everyone kept telling me mail fraud was a dying art. Who the hell reads their mail anymore? they said. All the real suckers are on Craigslist, eBay, Facebook, Yahoo!, Tumblr, OkCupid, Chatroulette. But I didn't listen. I hated computers, and I liked licking stamps. Teach a man to phish and you feed him for a lifetime, they said. But still I didn't listen.
Next thing I knew, I was emptying my pockets and being tested for TB and venereal disease during intake at the Federal Prison Camp at Dadeland Mall.
The FPC Dadeland was a minimum-security facility. All inmates could freely roam the mall during regular mall hours, but our ankle monitors caused Dadeland's sound system to play Don Henley's "The Boys of Summer" if we wandered into the parking lot. We were mostly nonviolent offenders: tax evaders, Ponzi and pyramid schemers, whippet-heads, check kiters, backroom dentists. But of course there were always a few who slipped through the cracks. Juan "El Rata" Veracruz was doing ten to fifteen for driving his liened Corolla over a repo man. He was assigned to work detail in A|X Armani Exchange and was November's Employee of the Month.
Two-Churro Limit / The Warden
My detail was in the food court. Monday through Thursday I manned the register at Johnny Rockets and Fridays I worked the opening shift at Chick-Fil-A. All prisoners received vouchers for three food court meals a day, but there were lots of restrictions. Like, only 9-grain wheat bread at Subway. Or, no baklava or mamoul at Mr. Kibeh. Or, a two-churro limit at Churromania. Of course, those of us behind the counter bent the rules for our buddies all the time, but we had to be careful. Big Leonard got caught letting a bunch of inmates drink orange Fanta straight from the Johnny Rockets soda fountain, and the warden threw him in the hole for a week.
The warden was in his seventh year at Dadeland. He came from grapefruit money, and often sucked on not-quite-ripe ruby red grapefruits while strolling past Dadeland's department stores, boutiques, and kiosks. Always fastidiously dressed, he thought orange jumpsuits tacky and purchased our uniforms in bulk from Abercrombie & Fitch. Still, even in our striped polos and skinny chinos we stood out from similarly attired unimprisoned shoppers. They roamed the tiled floors of Dadeland by choice, not judicial order, their eyes twinkling with carefree, unencumbered consumerism, undimmed (as ours were dimmed) by the prospect of five more years of zombie-walking purposelessly past GapKids and Bath & Body Works and Mandarin Express. Also, their ankles weren't electronically monitored. "The Boys of Summer," to them, was just background music, the official soundtrack of eaux de toilette and relaxed-fit pants, Don Henley's mid-'80s Grammy-winning hit indistinguishable from Boz Scaggs' "Lowdown," Phil Collins' "Sussudio," REO Speedwagon's "Can't Fight This Feeling," Sting's "If You Love Somebody Set Them Free."
Roll Call / Regrets / Lullaby
After 9:30 pm, when the mall closed and the shoppers returned to their Kendall condos and Pinecrest compounds and Coral Gables stuccoed Mediterranean revivals, all inmates reported to their quarters for nightly roll call. We slept in dormitory-style bunkrooms located in what used to be the second floor of Macy's Kids & Home. Each room contained two beds, a toilet, a sink, and a motivational poster. The motivational poster in my bunkroom advertised a Grateful Dead concert at the Fillmore Auditorium on April 12th, 1967. It didn't seem too motivational, but who was I to say? I was no expert on motivation. That was for sure.
Lights out was at 11. We were supposed to sleep, but I could never sleep. As soon as the night guard hit the switch all my mistakes and failures and regrets crawled out from the dark corners of my subconscious and salsa danced on my chest. Why hadn't I been a better student? A better citizen? A better son? Why hadn't I given my sweet Maria the life she deserved? Why hadn't I been more skilled at mail fraud?
When I couldn't sleep I'd poke my bunkmate Jean-Claude and he'd harangue me in Creole. I didn't understand a word he said. I just liked the way his voice sounded when he lectured me, all tropical island sing-songy, like the sugary inveiglements of the sweet-smelling kiosk girls at Perfumania. Sometimes his voice put me to sleep, and sometimes it didn't. But at least it lightened the weight of the regrets and failures on my chest.
Jean-Claude's detail was at the Beauty Salons of America Hair Spa. He was a genius with women's hair. Women would look in the mirror after Jean-Claude's masterful stylings and color treatments and weep. Thank you, oh God, thank you, they'd say. I never knew I could look like this. I never knew I could be beautiful. It was really something. They'd hug him and stroke his face and kiss him on the lips. They'd all assure Jean-Claude they knew someone high up in Immigration who could pull some strings and get him released, a green card, work in the most exclusive South Beach salons, but the strings never got pulled and Jean-Claude remained in Dadeland, perming, plaiting, protesting my poking with his sing-song Creole. What did he say to me? Who knows. I just focused on the sound of his voice. It was so nice, so pleasant. It made me wish I didn't speak any languages at all. What good had words ever done me, anyway? What good had words done anyone? The best songs all went Na na na na or La la la la or Cha cha cha cha. Who needed words? Not me. All I needed was a lullaby.
Matt Gajewski is the author and host of Pure Imagination, a radio show that aired on 90.5 WVUM and continues as a podcast, with all old episodes archived on Pure Imagination's website.