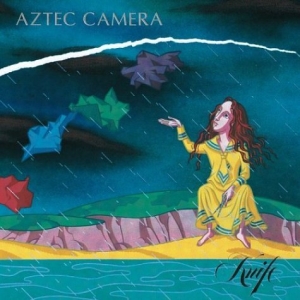 Part the eighteenth is not the sordid tale that would take you galloping through some maiden's maidenhood, nope, it's actually quite boring. You should probably skip over it and head back to John Spain's memoirs of life as a WVUM alterno-muzak jockey. There's lurid stuff in there too. Late night cocaine binges, unprotected sex with hookers of questionable age, wild theories concerning French poesy of the late nineteenth century, dark rooms/alleys, soft penile touches; in short, everything you would need for a solid yarn of the Pynchon middle canon. In other words, a much better read than this shameless tromp through the erogenous zones of the English Language and Her Grammar and Spellings. Don't bitch later like I didn't warn you. Cuz I did, cuh, I did.
426. FISHBONE — THE REALITY OF MY SURROUNDINGS. Fishbone is untouchable. Period. Thirty freaking years in the game doing it better than most and with more gusto and balls. This album is worth it for the whole ride and more overly for the "If I Were A … I'd" vignettes. Punk funk reggae ska metal thrash. Awesome. Awesome. Awesome.
427. SARAH VAUGHAN — TROUBLE IS A MAN. Ain't that right angel. Ain't that right. Sarah Vaughn gives me a massive stiffoid and this collection of her maple-voiced songs let's you know what three marriages will do to a broad. Oh well baby, oh well.
428. T. REX — THE SLIDER. "Rabbit Fighter," "Metal Guru," "The Slider" and "Baby Boomerang" are some of my faves on this slab. T. Rex was good. You know it. Don't deny it. Live it and love it and cherish it.
429. JOÂO BOSCO — O BÊBADO E A EQUILIBRISTA. Ahh… one of Brazil's finer purveyors of MPB, tropicalia and bossa… and yet horribly underrated outside of that country. Do yourself a favor and look this dude up, if you can, this disc in particular cuz it blazes hell cuh. And to think that some crazy ex-coworker of mine burnt it for me. Those are the breaks, goes to show you that even crazy, can know good tuneage.
430. MASTODON — LEVIATHAN. Who says metalheads are a bunch of dumbasses? Eh? I don't. This water elemental is chockfull of Moby Dick / Herman Melville references and nods, almost makes you wanna chase a white whale (and/or dragon) of your own. Fantastically well done and realized. Sexy as all hell. And gorgeous if you own it on vinyl, the gatefold is cum inducing. "Iron Tusk!"
431. QUICKSAND — SLIP. Did I do this one already? The cream of the crop of NYC's hardcore community formed the first and best superheroed post-hardcore band. Great album. Youth of Today, Gorilla Biscuits, Burn. Hello!!!
432. ORANGE 9MM — ORANGE 9MM. And on that note, this brings me to the Orange 9mm. This album is probably the only one of their discography that I can get behind and it wasn't purely for the fact that Arun spent a whole year walking around saying the singers name out loud in a rather annoying fashion: "Chaka Malik!!!" Oh well, he saw them live on this tour and I didn't cuz of some stupid bitch. Go figure.
433. SUNNY DAY REAL ESTATE — DIARY. From the cutesy drawing of Fisher-Price's the Little People to the blatant emotionality of the record, I dunno, I tried giving this one a few spins but I couldn't get behind it wholly. Hmm… I kinda like Imperial Teen better and The Promise Ring.
434. JOAN OF ARC — METHOD & SENTIMENT. This 7" record is one of the first things that I received in the mail when I started doing zines and shit of the sort back in 1995. This came in around 1996 if I remember correctly and some girl I knew took it at some point and returned it in 1999. I don't know where it is. I don't know if it survived The Great Purge of 2006. It was a nice little record even if it wasn't exactly my cup of tea. On Jade Tree Records if I remember correctly. Which I don't.
435. IMPERIAL TEEN — SEASICK. On the aforementioned moments, Seasick is a nice album and I like Imperial Teen a little better than S.D.R.E. Oh well, this is not a bad effort. Dolphins baby, dolphins.
436. ATARI TEENAGE RIOT — THE FUTURE OF WAR. Whatever happened to these prankster punkers and their somewhat danceable digital hardcore that wasn't sold to minors in Europe? This is an early memory of college in which the Blue Table Crew could actually agree on one fucking thing for a change other than where to go get drunk or smoke dope or which of the broads in the group was fuckable or not. Pheeew! Good album though. Abrasive.
437. THE PROMISE RING — 30° EVERYWHERE. In all honesty, emo-ish or not, I kinda always enjoyed the thirty-odd minutes that these twelve songs captured on this disc. Nice and soft and full of belly aches and sensitive feelings for girls and warm feelings for friends that I guess I wouldn't get to appreciate until many years later after I had already lost the album, some friends, my mind and my heart. Sap shit baby, sap shit.
438. DEVO — DUTY NOW FOR THE FUTURE. We all like Devo here; this should be a no contender. I like this album for their devolutionized version of "Secret Agent Man." 'Nuff said.
439. MAN IS THE BASTARD — THOUGHTLESS… Awesome entry into the annals of powerviolence. No contention, this picture disc rips and tears with the usual political mayhem and anger that these misguided souls could muster. And always within the confines of their pseudo-militant sense of design and love.
440. THE CHOCOLATE WATCHBAND — BABY BLUE / SWEET YOUNG THING. I like their cover of Dylan's "Baby Blue" but other than that I can't really say I've heard much from this band. This is a nice 45 rpm-er.
441. THE VON BONDIES — LACK OF COMMUNICATION. Decent garage rock outfit formed under the influence of the almighty Guitar Wolf. Jack White titty-fits aside, I like this album. "It Came From Japan" is obvious. Deeeeeeeelightful.
442. GUITAR WOLF — KUNG FU RAMONE. Their second effort, vinyl-only and overall deliciousness from these hard-on inducers. A lot of these tracks creep up in Wolf Rock and Planet of the Wolves. Awesome lo-fi energy.
443. AMERICAN SOUL SPIDERS — ANYWAY, ANYGIRL. What eventually became Teengenerate, A.S.S. kick some serious fucking ass. No pun intended there. Awesome garage punk rock with balls fury and a taste for mayhem. Seek them out!!!
444. ICED EARTH — BURNT OFFERINGS. The breakaway album from these Floridian heshers. Progressive elements, thrash elements, power metal… it's all in there so stop fucking crying you European sissy metalheads! This album is solid and the Dante undertones are on point. I like literature, do you?
445. STRAWBERRY ALARM CLOCK — INCENSE AND PEPPERMINTS. This is a great 45 from these psych mofos. The B-side, "The Birdman of Alkatrash" is oft ignored, but I recommend it on par with the flip. Drop some lysergics and get happy. Hug someone. I don't give a fuck.
446. AZTEC CAMERA — KNIFE. I like how these Scottish acts make themselves sound almost tropical. Ha hah ha! Cool New Wave outfit and nice second effort if I remember correctly. "Just Like the USA" and "The Birth of the True" are repeat faves.
447. KYLESA — KYLESA. Anything that has former members of Damad is fine by me. And on fucking Prank Records, a record label that I used to buy on the blind from cuz they always put out good shit. You won't be able to tell now, cuz of the Great Purge of 2006. Woe to the Dead City for she is full of lies.
448. S.O.A. — NO POLICY. The beautiful DC hardcore mess that was Henry Rollins' first outfit, State of Alert. Ten songs in one seven inch. Brutal, classic, sloppy, perfect.
449. SHONEN KNIFE — PRETTY LITTLE BAKA GUY. These Japanese ladies are always fun and this little pop-punk gem is just that. Awesome. I wanna eat chocolate bars too.
450. TESLA — THE GREAT RADIO CONTROVERSY. Marconi or Tesla? Who invented radio? Tesla the band though turns their whatever heavy rock/metal here with some bluesy undertones I actually kinda dug. I go with Tesla and the radio and Marconi stealing the shimshamsham dealie. Whatever. That's just my opinion. And I don't matter, trust me.