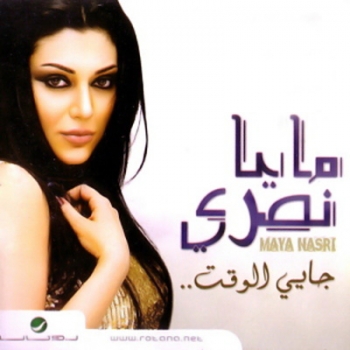 Well, it's been a while my sweet chickens and dearest fools of the parade, but with reason. Now, dispensing with the cutesy introductions that usually preempt these proceedings, many things have happened in the weeks since we saw each other last, but one thing remains true and solid within these digital pages: my deadly incursions into the sacred realms of the English Language and Her Grammars and Spellings continues unabated by reminder e-mails and occasional real-life skirmishes with people in the word biz. But I say unto them and you my sweet chickens and most dearest and appreciated fools of the parade, could I possibly give a bucket of rocks kicked over of a flying fuck when my THL sheriffs encourage my excessive excess? Nope, I didn't think so… we soldier on to the day 4000 becomes a reality, or I perish in a hail of recorded materials!
376. BAD RELIGION — 80 – 85. Compiling two EPs (Bad Religion and Back to the Known) and the How Could Hell Be Any Worse disc, this is a great starter point for BR. Into the Unknown is not represented here at all, but since I did get a chance to hear a tape of it once, it will appear on these pages. Get ready for it. It's gonna get real weird.
377. RANCID — RANCID. Their first and my favorite Rancid record. I remember listening to this in Dan's landshark diesel-guzzling, cracked-window Benzo when we drove up to watch the Infectious Grooves show. What fun. I also remember pulling Tim Armstrong out of a bathroom stall at the Edge when my drunken little mind decided he was taking too long. That altercation was diffused by the bathroom attendant. And it wasn't until their set that somebody pointed out to me that it had been Tim that I yanked out. I could've been a contender.
378. POISON IDEA — RECORD COLLECTORS ARE PRETENTIOUS ASSHOLES. Pig Champion is no longer with us on this mortal plane, but I love looking at the cover of this album and seeing all those amazing records on display. I am a pretentious asshole. I love this album. I love the bong water intro to "A.A." and I love playing it loud. Used to have a repress of it on dark green wax. Oh… the Great Record Purge of '06. Live and learn. Die unwanted.
379. ? MARK AND THE MYSTERIANS — 96 TEARS / MIDNIGHT HOUR. There's no wrong these guys can do in my eyes except maybe be at the butt of Mexican related jokes. C'mon, they are Mexicans. But they fucking rock. I know people who can't do simple math but can hum me this tune even if all they know about music stems from the realm of polkas. Super infectious infection.
380. JEFFERSON AIRPLANE — WHITE RABBIT / SHE HAS FUNNY CARS. My first taste of Grace Slick and a wonderful little 45 this is, even the flip is cool in a sweet psychedelic-pop hippie kind of way. Oh well, I'll have an entry for the album this hailed from, but this is a nice 7" if you have it. Cool B-side to boot.
381. THE MAMAS & THE PAPAS — THE MAMAS & THE PAPAS. I had a girlfriend in college with fantastic legs and while we never fucked to this album (her favorite at the time) we sure did get hot and heavy on her father's couch, surrounded by religious texts. Sweet Jesus repairing a cracked gasket on a Maseratti, she had legs for days…
382. BLACK MERDA — LONG BURN THE FIRE. First and only album I ever heard from these Detroit mo'fos. Kinda like a hippie era Bad Brains, these jazz dudes did the rock thing with more wit and aplomb than some of their contemporaries. Seek 'em out! Kinda like Death (Detroit Death) in a way, but righteous in their own groove.
383. SLEEP — DOPESMOKER. The first entry was for Jerusalem, this entry is for Dopesmoker which is technically longer than the other album if I remember correctly. Excellent stoner music and boy did I confuse some people one night by opening my playlist at Fox's with it. People asked questions, they got maddeningly confusing answers. Awesome.
384. PUBLIC ENEMY — YO! BUM RUSH THE SHOW. I got this after I already owned a couple of their albums. Maybe it's the incredible quality of their middle period work or 80's hip-hop in general, but outside of "Miuzi Weighs a Ton" I found this album somewhat unlistenable. A little too tinny and empty sounding. Lyrically it shows what's about to come, but I don't know, I just don't know. Over time though, it has grown on me. Public Enemy Number ONE!!! And that's a track I can't seem to get enough of these days. Go figure.
385. MOCK ORANGE — MIND IS NOT BRAIN. I bought this album a couple of years ago and it took me something like six or seven months to remove the cellophane and plop it down. Was it worth the wait? I don't know, it's a nice album, enjoyable and sweet, but I'm not sure why I waited so long. Weird. Like how I do with my Christmas gifts, they sit boxed for years…
386. JERRY'S KIDS — IS THIS MY WORLD? One of Boston's greatest hardcore acts. "Build Me a Bomb" is the kind of spazzoid, ADHD wreck you'd expect with a moniker like these guys. Fucking awesome record. You should own it.
387. U.S. CHAOS — EYE FOR AN EYE / DON'T WANNA LIVE. A great single from these long-running Jersey punks full of satire and politics and fun and a put-on Americanism that almost makes you gag. Ha hah ha!!!
388. ENGLISH DOGS — WHAT A WONDERFUL FEELING TO BE FUCKED BY EVERYONE. Great album title, ok crossover metal-punk. Spiky hair, studs, bullet belts, the works.
389. SPITBOY — MI CUERPO ES MIO. This EP was a good buy once at a record store for me, I think I paid like a buck twenty-five for it and it was cool cuz around that time I had been an avid reader of singer Adrienne Droogas' column for MRR. I also admit that I'd love to fill her with my liquid love, but hey! Watch out feminism!
390. THE OSCAR PETERSON TRIO — BURSTING OUT WITH THE ALL STAR BAND. This is one of those sacred LPs in my old man's collection that I would sneak out and handle with upmost vinyl reverence and listen to deep into the night. Excellent.
391. EDDIE THOMPSON — EDDIE THOMPSON. One of my favorite Brits on the keys and this is an album I picked up one hot Saturday morning while doing the flea market thing with my dad. Needless to say he was a little irked that I kept sneaking away from the booth, but he had to approve of this purchase.
392. THE LATIN JAZZ QUARTET — CARIBÉ: THE LATIN JAZZ QUINTET + ERIC DOLPHY. Dolphy has such power over even the tiniest of hands he lends on this recording. Though the LTQ stands tall in their own right, Dolphy's brass peppers and satisfies from beginning to end.
393. MANÁ — AMAR ES COMBATIR. This is one of those discs that appears in my old man's collection and opens up a whole box of musical questions… like, when the hell did you get into Latin rock dad? And somehow he digs this. Cool, I dig it too.
394. VICTOR VICTOR — INSPIRACIONES. My old man bought this tape for Dan and me during the height of the Juan Luis Guerra y 440 merengue days touting it as a thinking man's merengue… well, not so much merengue really as in the dancing part of it, but definitely with its influences. I'm pretty sure Dan lost the fucking thing at some point, but Victor Victor's adept use of the guitar and poetic lyricism is excellent and superior to many Caribbean auteurs of the like. My old man can sense poetry. Thank you.
395. ALFREDO "CHOCOLATE" ARMENTEROS — CHOCOLATE AQUÍ! Chocolate is one of the greatest musical gems to come out of Cuba. My old man likes his work very much. Excellent, crucial, fun and smart. It gets you moving, pure chocolate.
396. NAJWA KARAM — ROOH ROOHI. Modern Lebanese music doesn't really get me as much as the golden era of Lebanese music does, but of the few female vocalists out there now, Najwa Karam does it just fine for me. A little too pop, but by god is she easy on the eyes.
397. MAYA NASRI — JAYEE'L WAQT. And on that note, Maya Nasri is even softer. Wow. More modern Lebanese pop but so saccharine sweet you'll wish to be in bed with a Leb. I'm available most weekday evenings by the way… in case anybody has Maya's number. Tell her I'm okay in the kitchen and to a lesser degree, in the sack.
398. NICOLA DI BARI — UN SUCCESSO DOPO L'ALTRO. Blasting this in the Renault 30 (the greatest car ever built) on our way to Saturday softball games in Guarenas is one the happiest memories of my childhood and of my father. His royal blue uniform clean and beautiful in the morning sun and resplendent within the tan interior of that fantastic machine, una machina piu bella!
399. NICOLA DI BARI — 15 GRANDES ÉXITOS DE NICOLA DI BARI EN ESPAÑOL. This tape would usually follow after the prior's side A finale of "Una Ragazzina Como Te" in equally ear-drum shattering force. The kilometers eaten away, the Renault's gorgeous, golden beige blinding other drivers; father and son ready to enjoy the day. I love my father.
400. METALLICA — DEATH MAGNETIC. Certainly not their best work ever, but certainly their best work since …And Justice for All! I believe I first got my taste of this album while chilling next to Harold's (Mehkago N.T.) car outside of Bougie's in South Miami. I dig this record because this record is a solid return to form.