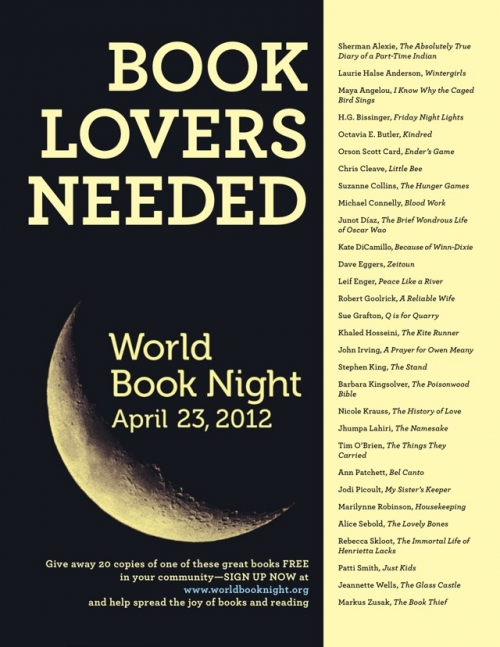 World Book Night started in the UK last year, and this year it's coming to the United States. Hundreds of book lovers across America will be giving away thousands of free books. You can be one of them.
It would be way too easy to walk into a bookstore or a library and give books away, so the World Book Night is going after light readers and non readers. The goal is to take an awesome book, put it in someone's hands who hasn't held one in a while, and inspire them to read more.
I've seen this happen. So many people who don't see themselves as readers just haven't found the right book yet.
I'd say it's fairly easy to find people in Miami who don't read much, so what have you got to lose? All you risk are suspicious looks from people who think that getting a copy of Zeitoun from you requires listening to a speech about how shitty the government's response to Hurricane Katrina was. You've got to believe in the power of one of these titles.
You've got to think of a public space where you can reach reading novices, then go here and sign up.
You have the span of Eddie Murphy's prison furlough to make it happen. Or a CBS reality show. Or watching the extended versions of the Lord of the Rings Trilogy four times back to back. We believe in you.