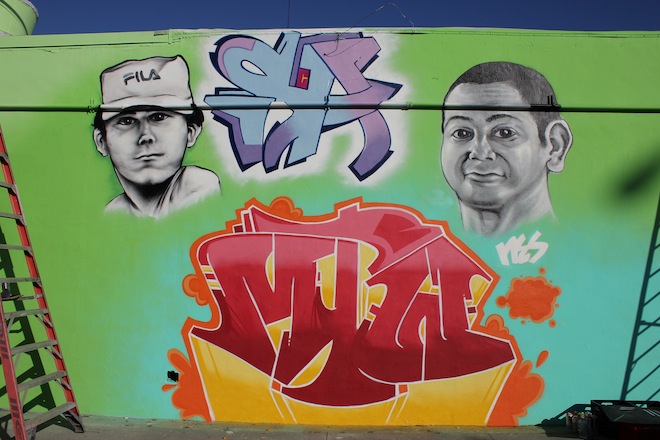 Graffiti culture as we know it strengthened and expanded during the eighties. In South Florida, a community of artists who have been tagging away for the past three decades have come together on a project. Reuniting through a Facebook group, Miami Graffiti History aka MGH80's, members Aurelio Roman aka DMS organized a memorial and gathering of writers, even ones from out of town. Over a dozen artists will be working on a massive mural on a wall outside of the Bakehouse Art Complex this Art Basel. There will be DJs and dancing.
This image was created by Lalo Vargas aka END with TIME and GWIZ to memorialize a friend who passed away, Ocho Placas tattoo shop's Jose L Carrera aka Nasty Nes.
Check it out live till Dec. 2 at 561 NW 32nd Street.