I'm sure you're wondering what I did last weekend. Well, not really, but you should be since at least one event I attended was out of this world awesome.
Miami artist Antonia Wright works at the Margulies Collection, was one of the major forces behind the Wynwood Art Fair, and is known for her engaging, emotional, and thoughtful performance art. You might have already seen the photos of 31-year old Wright posing for her very own quinceañera around town. Airbrushed and garishly dressed, she's a perfect Cuban princess, though double the age of one normally pictured posing in elaborate gardens without a husband at her side.
Where All of Your Quinceanera Dreams Come True opened at The Mosquera Collection in October. Wright mailed out special invitations to friends to attend her very own quince just last Friday. She never had her own "coming out" party, and so, this performative work allowed her to experience her own big day.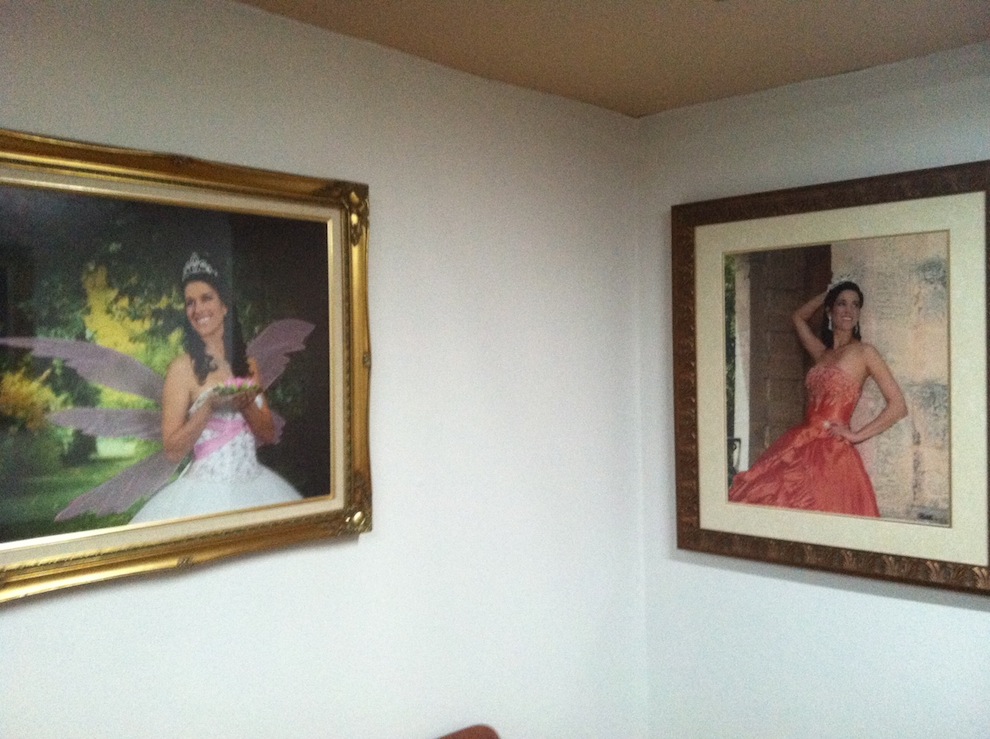 Let me tell you about The Mosquera Collection. We drove down to Westchester. I was expecting us to end up at a banquet hall, but the Mosquera Collection is actually the orthodontist office of Auturo E. Mosquera who not only straightens teeth, but also collects a wide range of artwork from local hotshot artists. As he probes at your mouth, you can watch a Jen Stark video of swirling colors. The set up was mind-blowing.
Walking in, the waiting room was adorned with beautiful, large photographs of Wright. She's got her hands on her hip, then she's holding a lotus flower while wearing wings. Making my way though the building, I caught glimpses of work hanging on the walls as if it were merely a Snoopy smile poster. Artists included Jen Stark, Harumi Abe, Adler Guerrier, and Jorge Sanchez Calderon. They were hanging out everywhere, the ceiling, the room where mouths are cast in plaster.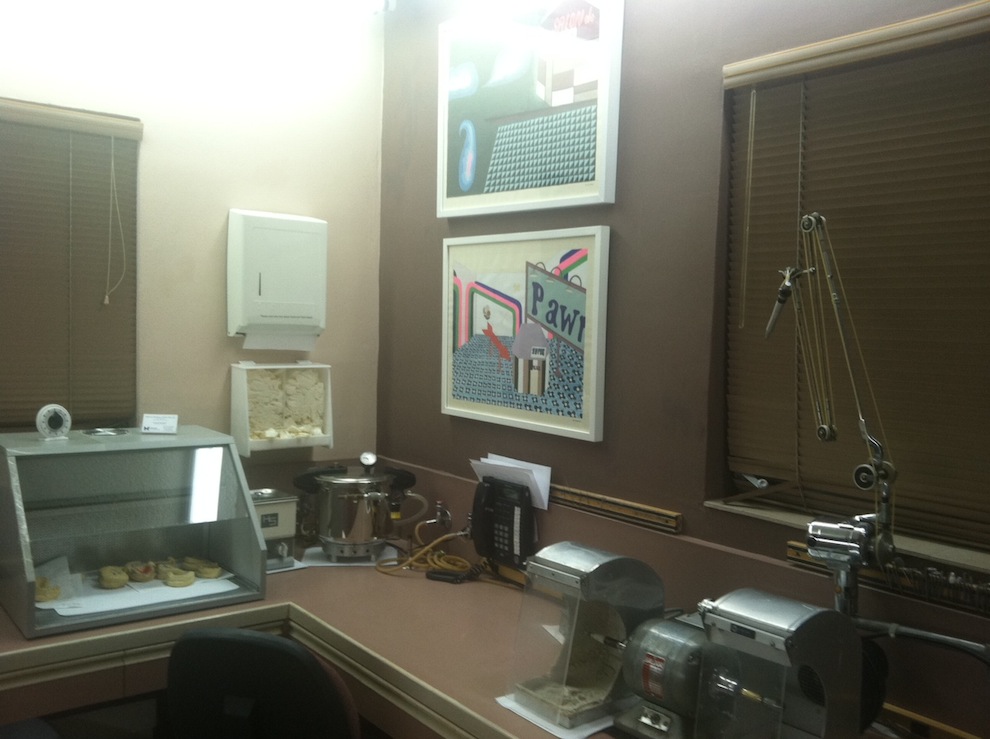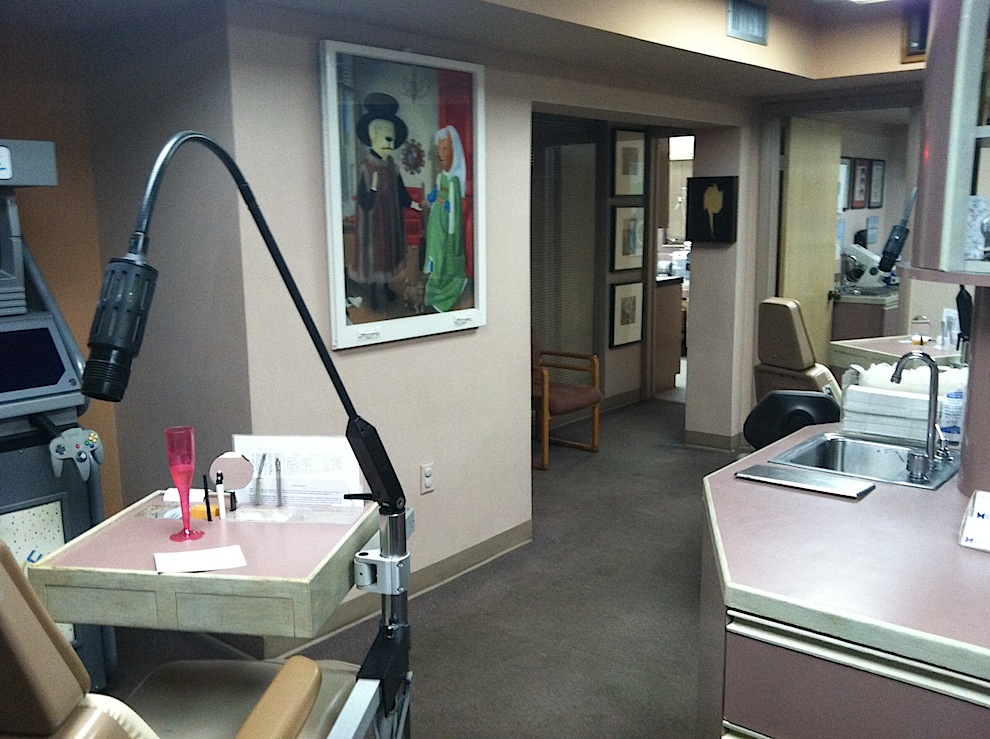 In the backyard, the party was going strong. A salsa band played and those a little tipsy on mojitos danced. There was a delicious rum cake adorned with a huge edible "15." I hadn't eaten much, but I knew any quince worth it's quinceness would have food. Of course there was ropa vieja, black beans, and rice. Antonia didn't have a court or emerge from a human sized clam, but we got the message. We knew whose evening it was.
In the back, there was another house that serves as a gallery that Dr. Mosquera switch out monthly. He told me that he purchased this house after the one he converted to an office. It's a perfect Miami abode with hollow wooden doors, a yellow and white '50s style kitchen, and beautiful terrazzo floors. It turns out, purely by chance that Wright's sometime collaborator and boyfriend Ruben Millares' father lived there with his three brothers, grandmother and great-grandmother when he first arrived from Cuba, way before the orthodontist purchased it.
Years later, on a chilly night outside of that house and dentist's office, Antonia became a woman, again. Dressed elegantly in a plastic crown and paisley black dress, cutting slices of cake for her guests, it was clear she's ready to face the great big world.
There'll be a closing party the weekend of Thanksgiving. We'll keep you updated.