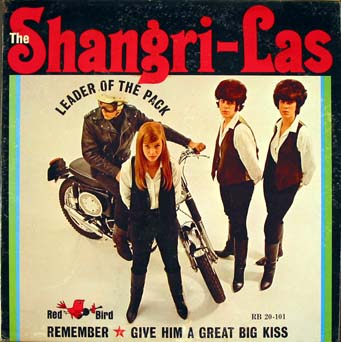 On the eleventh second of the eleventh minute of the eleventh hour of the eleventh day of the eleventh month of this eleventh year of the millennium, your humble narrator and somewhat passable scribe will contemplate the business end of a handgun as it will be held by the English Language and Her Grammars and Spellings and all of these little transgressions that I have brought to all you seven of my readers will finally be given the swift justice only she can muster. Hopefully I can finish this by then, because after that, I will no longer be.
251. AIR SUPPLY — THE ONE THAT YOU LOVE. Goofy bright, cheery photog of the air balloon on the cover (no pun intended, I'm sure), this album reminds me of the music my mother played in the house when I was a toddler and it reminds me of my love for her and her psychotic cleaning binges in the wee hours of the morning. The late '70s/early '80s were bizarre times. But I love my mother.
252. RUFUS THOMAS — THAT WOMAN IS POISON! This is latter days Rufus, but it still is straight up blues! You'll remember him from "Walking the Dog" but this album was my first taste. Solid shit baby.
253. THE WAILERS — THE FABULOUS WAILERS. Before the Sonics and Hendrix put the Pacific Northwest on the map for brats like Pearl Jam and Nirvana to follow suit on, the motherfucking Wailers were causing the racket! There are a couple tracks on this with some skinny white chick belting out two-tons of fun Aretha Franklin shit. Thank you Jose Flores for turning me onto this.
254. DAWN PENN — NO, NO, NO. Ahh… the first lady of reggae and island sounds. Sexy, sad and angry. As a man, she makes me wanna apologize for whatever some cocksucking rastafarian douchenozzle has done to her to make her sing so bittersweet. Lordy lordy!
255. BRUJERIA — MATANDO GÜEROS. From the awesome album cover to the incredibly fucking evil songs… "Verga del Brujo," "Seis Seis Seis," and "Chinga tu Madre." Thank you, thank you Tim Den for bringing this album and band into many of our lives. High school was the better for it.
256. FAITH NO MORE — KING FOR A DAY… FOOL FOR A LIFETIME. Not my favorite FNM album by any means, but I remember Arun really liking it and playing it in his room while I would sit around and joke about him keeping his condoms in an empty Sega videogame case titled Missile Defender. Hmm… around that same era, we once locked ourselves out of his house when his whole family was out of the US and had to break in through a window and celebrated our feat by getting smashed up on four cases of Coors Light and a bottle of whiskey. Then we cooked chicken and Arun remembers cooking the chicken for like ten minutes but I could've sworn it was less than that. Another instance of God protecting his two favorite children, Idiots and Drunks, and not letting us get salmonella. Awesome period in my life. Good times, good times.
257. VOODOO GLOW SKULLS — WHO IS, THIS IS? Arun and I caught these guys live in Broward at the same place where we saw Tilt and we had a blast cuz we spoke Español and these Mexicans did too and we were singing along to the Spanish songs and we got high fives and shit. Many years later I would interview the Casillas brothers outside of the Edge and they were still the downest and nicest guys you could ever meet. I did that interview with Julio "Open Wound" Najara.
258. THE PINK FAIRIES — KINGS OF OBLIVION. One of England's best kept secrets for some reason. This is where I heard them first and it clicked. Check 'em out, some compiled efforts might be a better intro but I think that at this point, you can trust me.
259. TERVEET KADET — HARDCORE BRUTALITY. One of the greatest and longest running Finnish hardcore bands. This release pertains only to the Grand Theft Audio Records release that has a shitload of songs highlighting some of the band's releases until then. Good stuff. Ooh! That just reminded me of Rattus! Yay!
260. THE REPLACEMENTS — THE REPLACEMENTS STINK. This was the first full effort by The Replacements that I ever heard, Jorges lent it to me in college. Pretty cool, perhaps my favorite Replacement's slab, but there will be at least two more entries for them here at some point, the list is young.
261. HÜSKER DÜ — FLIP YOUR WIG. Even though this has one of the more thoroughly enjoyable Hüsker songs on it ("Makes No Sense at All"), this is the one HD album that I've always shied away from. I think it's the paint drips and the roses on the cover that unsettle me a bit. It seemed a little New Wavey and knowing Mould and Hart's separate [but equal] sensibilities, I don't think I was off by much. Hmm… if New Day Rising wasn't such a hit on my turntable… oh well.
262. PENNYWISE — A WORD FROM THE WISE/WILDCARD. This entry refers to the compiled release of Pennywise's first two EPs on the Pessimer/Theologian record label. Cool disc with horrible back-cover art of a dude holding a stick of TNT that looks like a dumb cellphone. Kinda dumb, but "No Way Out" is on it, so that's cool.
263. DESCENDENTS — I DON'T WANT TO GROW UP. Milo and crew do not disappoint and this album has meant a lot to me since 8th grade. I guess that's enough… cuz once we get to "Silly Girl" we'll be here a while and we don't want that. Gotta conserve energies.
264. EMPEROR — ANTHEMS TO THE WELKIN AT DUSK. This was one of them Norwegian Black Metal bands that Dean Swinford turned me onto during my college days. Evil, creepy and kinda folkloric. It was always cool to sit by the fountain behind PC and listen to his tapes and hear his kinda bug-eyed explanations.
265. CHICK COREA — MY SPANISH HEART. From the hokey cover photo of Chick as a matador to the four part "Spanish Fantasy," you know this album's a keeper and a slow turner. One of my first Chick flavorings… delicious and Latinesque.
266. THE SHANGRI-LAS — LEADER OF THE PACK. C'mon, this song is a classic and makes it worth the price of admission alone… Cool and silly and horribly overplayed on Majic 102.7 but what the Hell, it's still some kind of guilty pleasure to hear these girls narrate.
267. THE DAVE CLARK FIVE — THE DAVE CLARK FIVE'S GREATEST HITS. I'm glad I went this route for a first flavoring of the DCF. Instantly recognizable tunes and all of a sudden the disc has gone by and left you dry to either hit play or drop that needle with a flip again. Crucial and necessary stuff.
268. BAD BRAINS — I AGAINST I. How incredibly fucking pissed off am I that I did not get to see them in Delray a while back? I am incredibly fucking pissed off. This album is flawless. It is pure jah Babylon bombloclot energy. Awesome. Dreads. I am angry.
269. CHARGED GBH — CITY BABY ATTACKED BY RATS. This is one of the albums from the first wave of British hardcore punk bands that I like from front to back cuz it maintains a good level of fun, politics and aggression. This is a classic and my first taste of GBH, cuz admittedly, some of their middle period recordings… not so good, not so good.
270. LINK WRAY — GREATEST GUITAR HITS BY LINK WRAY. Many apologies for waiting this long before mentioning the late, great Link Wray. Wow. This is the kinda slab you want of Link's work cuz it'll have all the crucial necessities your soul craves. "Rumble," "Apache" etc… The greatest Native American of all time and America's first rock and roller. Pay your respects.
271. BAD RELIGION — STRANGER THAN FICTION. This is another disc that I immediately associate with Arun and those "formative" high school years. This one was a bit of soundtrack for us during our junior year of school and we never tired. It all culminated, of course, with seeing them live (my second time) and meeting the band and actually chilling with them. Jay Bentley was (and is) one of the nicest dudes ever.
272. SUICIDAL TENDENCIES — THE ART OF REBELLION. My very first "purchased" ST album. Cool. "Nobody Hears" fucking rocks. Still keeps a little of the punk and thrash through-out the at times pop-metal sensibilities of the album. A satisfying listen.
273. FLEETWOOD MAC — RUMOURS. C'mon, go ahead and start with the shit-talking but let's be honest: this is an album written by people who completely hated each other based on what they had done unto themselves through the various uses of their dicks and pussies and eventually is executed so well that all members who had previously been involved in a myriad of accusations and instances of adultery feel exonerated and vindicated and push on through and find their redemption amidst all the rumours and facts that almost destroyed them. Shut up, it's a good album.
274. THE MIGHTY MIGHTY BOSSTONES — SKA-CORE, THE DEVIL AND MORE. One of the first MMB EP's that I owned. Love their cover of the Angry Samoans' "Lights Out." I recently reacquired Question the Answers and will try to do the same with this one. So many records, so little time, so much cash rupturing my liver.
275. BUNNY WAILER — ROOTS RADICS ROCKERS REGGAE. I think the album title pretty much sums up the gist of the album. Good disc though. My fave of his. Check it out, even peeps who find reggae a little too, how would I say, reggaeish for their taste, seem to enjoy this one. Very accessible in that vein. "Let Him Go" is a good track here.