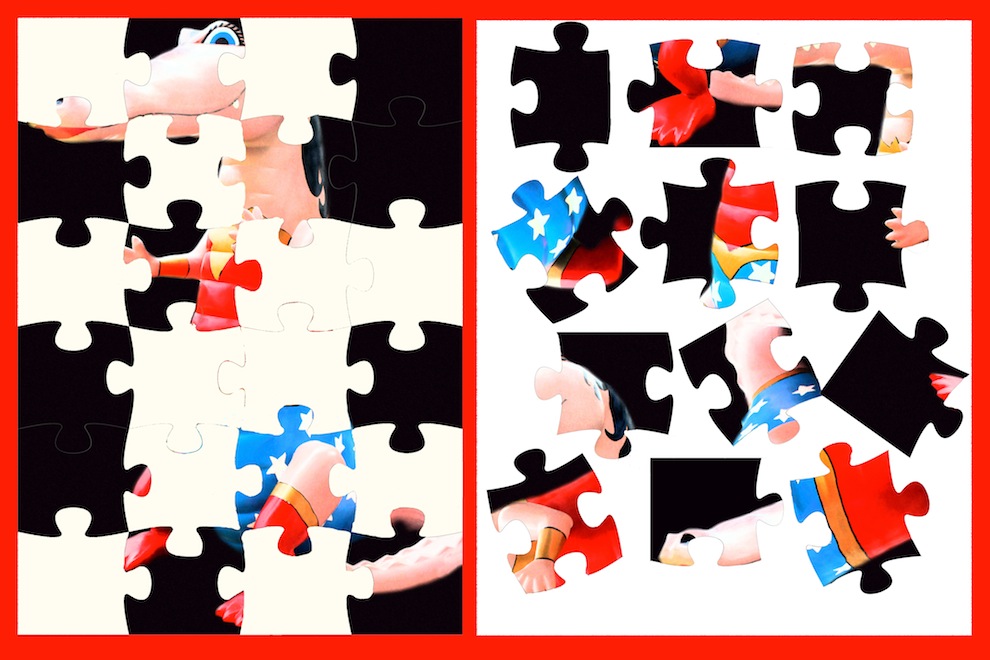 One of THL's favorite married couples, who you may also know as rockers Pocket of Lollipops Maitejosune Urrechaga and Tony Kapel were selected to decorate a 7-foot sculpture of a glamorous gator. As part of a project celebrating female philanthropists through the Art and Culture Center of Hollywood, these guys are true winners.
In case you missed the unveiling last night at the Colonnade Outlets at Sawgrass Mills, the multi-talented artists created a puzzle version of their collaborative creation especially for our wonderful THL readers.
Print it out, cut it up, figure it out. Oh, and enjoy the crap out of it!
Hit up Pocket of Lollipop's Snowcone in the Stairs show at Little River Yacht Club on Nov. 19.