Miami poet Yaddyra Peralta is quite fantastic in more ways than just being able to write some tight shit about her hometown. Her work has appeared in Cent Journal: A Modern Anthology of Miami Poets and Tigertail Poetry Annual and she was the winner of the Abe's Penny and O, Miami collaboration for her poems responding to Lee Materazzi's photos. Because we're big fans, we hit up Yaddyra and much like we did with Dave Landsberger sent her a few photos of Miami hotspots that we dragged off of Google images and bam, she wrote us three amazing little gems. Enjoy.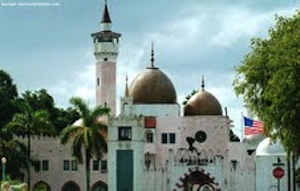 OPA LOCKA CITY HALL
O, gawdy and misdirected minarets,
like Brighton's Pavilion planted
still to be a jewel. Still through
time a lodestone, drawing
each morning's subsong in.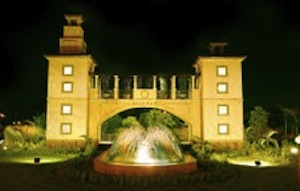 HIALEAH ENTRANCE #1 (LITTLE PUDDLES)
The arch stands balls out, all
wanna-be Coral Gables, as it welcomes
us to its network of canals
and factories. Oye!
when Amelia Earhart flew
away, did she know
what she was leaving?
HIALEAH ENTRACE #2 (STOLEN VEHICLE)
In Mom's Chevy Cavalier we flew
right past you, looking for a direct
route to the Beach, thinking
you'd take us further into
the place we wanted to leave.