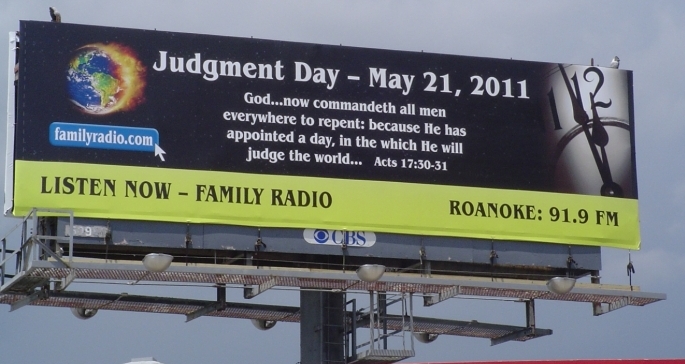 Don't forget, Judgment Day is Saturday, May 21, 2011.
Are you ready?
If you don't make it upwards – join in on the post-rapture looting. RSVP here!
NPR breaks it down.
There's no way this Camping fellow could be wrong about it. I mean, just look at him! He knows.