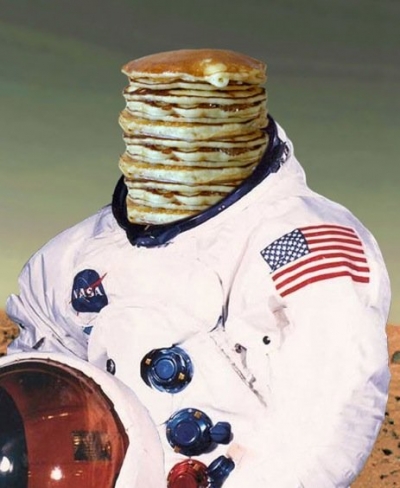 The following, when combined, constitute brunch: Milk, Flour, Eggs, Butter. Possibly a vegetable or two to put into some eggs and/or a piece of toast.
Everything else is optional and all of the above are cheap. What are you paying for when you go someplace for brunch? Why are you going out of your way and dealing with a crowd on a weekend morning for a gussied up meal that's usually pretty weak?
This country has an amazing way of re-packaging peasant food and charging 4x what it's worth. See the recent spate of southern barbecue places. 6$ jars of peanut butter. The list goes on.
So we find a way to dress up our betweenmeal. Your eggs come with crimini and an artisinal pear and arugula salad. Your pancakes are made with buckwheat. Somehow the coffee is still terrible and the mimosa is subpar, and for some reason you're thankful you only spent $20.
The best part? You leave hungry. Always, and even more so when hungover. There is an inverse relationship between how much money you spend on brunch and how satisfied you feel as you leave.
Herein is my point: the best brunch is at home. Eat pancakes until you yak, make french press coffee or cafetera espresso, have people bring over liquor and go to town. Admit it: a mimosa is a screwdriver for babies. Pony up. Don't be letting Jimmy Dean down.
Forgive the momentary transplant griping, but some of the best Sundays of my life were spent making brunch for anyone and everyone who wanted to stop by the house in Miami. They lasted all day and no one walked away dissatisfied. In Brooklyn? Good luck. Either no one wants to come to my end of the world or else people don't think I'm fancy enough, despite never never having someone sautee blueberries with ginger and cardamom for them while they played Super Mario 3. Your loss people.