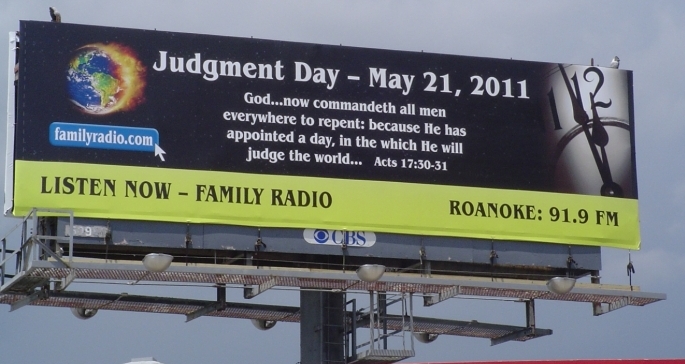 Surprise! You may or may not have heard the news, but the world will in fact end in 2011 – not in 2012 as previously expected. Judgment Day will be May 21st, and the fires will finish us off on October 21st. A clean, exact five month span like the bible tells it. Start doing everything you've ever wanted to do in your life/repent now!
This date was brought to my attention through a local jewelry store owner who is holding a special "Second Coming" 50% off sale. See his TV spot below.
I'm quite positive that there is no way this will be the outcome of the 2011 prediction.