Last Sunday, I got out of my bed, a place I only wanted to leave to pee and maybe eat. I left my safe spot to take a chance and go down to the Miami International Art Fair at the Miami Beach Convention Center. I wouldn't have gone at all, except that Domingo, Patti, and Kiwi had a booth there for their nomadic art/music/whatever project Spring Break/The End. Read my interview with Domingo to get a better idea about it.
I already knew in my head and I'd seen with my eyes that Spring Break has been providing a forum for the most progressive, goofy, experimental art and music we have down here, but I needed this Sunday activity to totally cement why it's such a perfect pursuit.
Justin H. Long was painting watercolors and Carlos Rigau gave an oral history alongside a slideshow of the project, a "meta" Spring Break. Anyway. Carlos was brilliant and in his diatribe, he ran down how it all started at the apartment above La Gato Tuerto called La Cueva. He then moved on to giving a Miami Fuck Tree history with details on who's fucked who (which is why I stayed, though I didn't learn much I didn't already know). The slideshow was interspersed with images that come up when you Google "Cousin Itt."
It was so funny and loose and smart and personal; it really exemplified what these shitheads are all about. I'm so glad I live in Miami right now. Thanks, guys.

There was work for sale for something like $20 for five. It consisted of images printed off the web in frames. This is my favorite friend Nick Ruiz next to his photo, which features psychic Gary Spivey.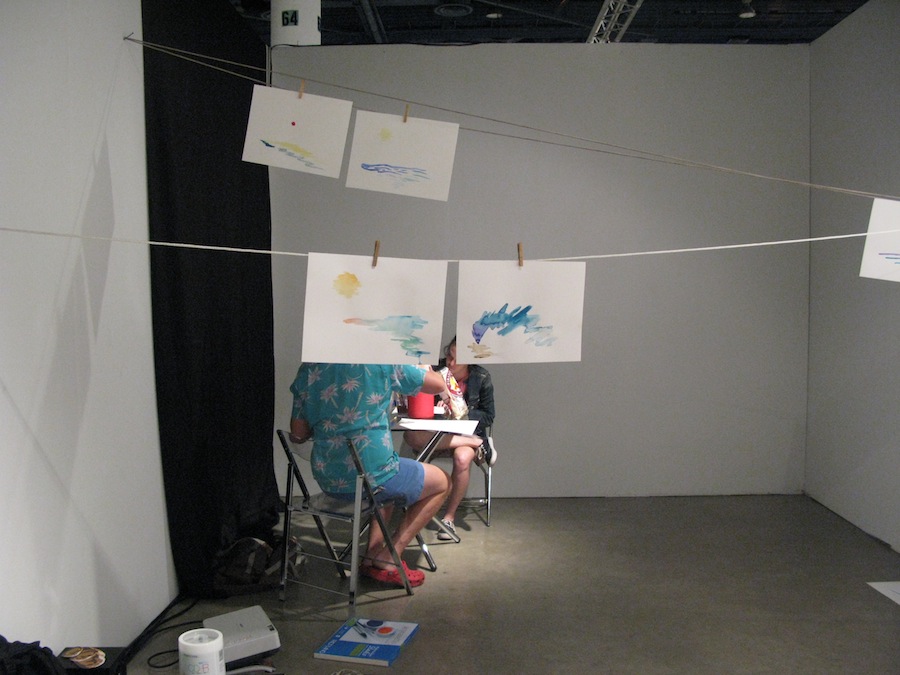 This was early in the day before Rigau auctioned off Justin's work.

I liked this.

Justin, hard at work in those shoes I don't like.

The artist and a bikini.

Rigau was wearing a Slayer shirt that he bought recently, but is just like one he wore for something like a decade straight in the '80s or early '90s, maybe it was the '70s (he's old).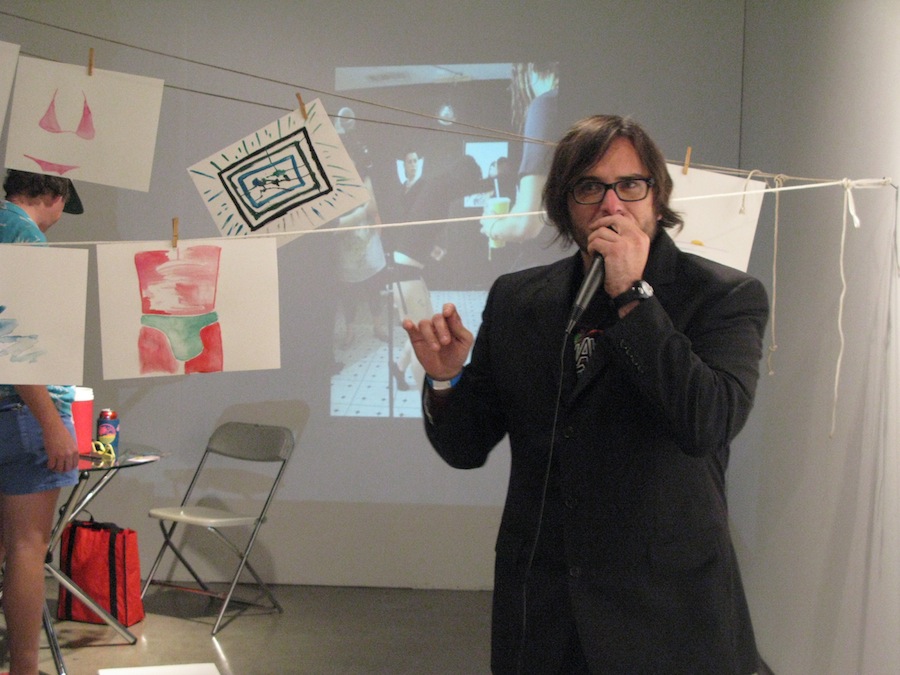 This banana hammock painting was selling for $27. A big deal. Rigau's so intense.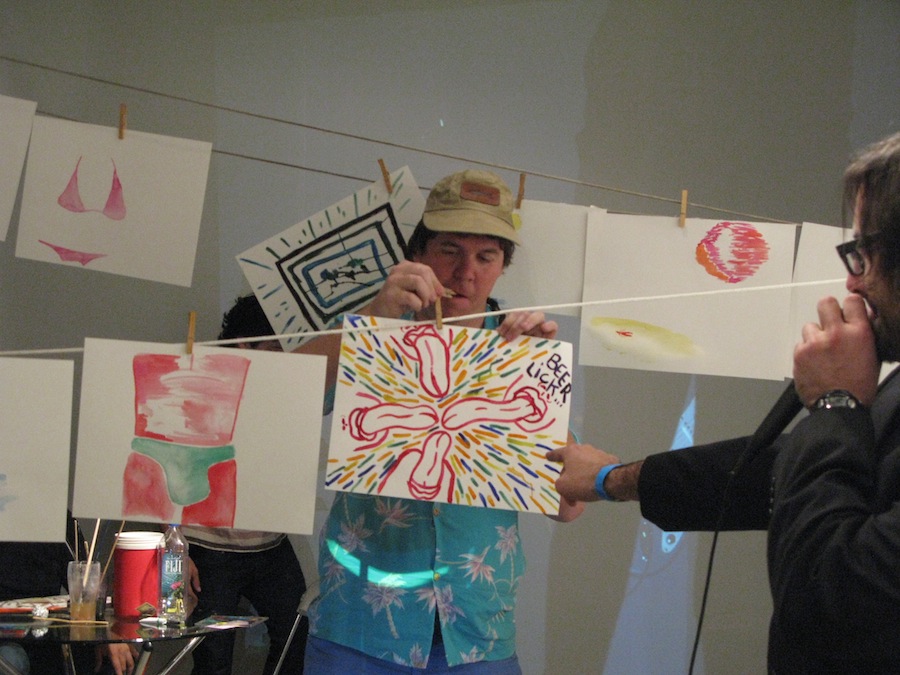 Hugo Montoya also contributed with this painting, which Rigau called, "sexual."

There's Hugo making more "sexual" paintings.
I also swung by the Augurari booth where Jay Hines was selling books by [Name] Publications and cassette tapes, all by locals.