This is a day that means more to me than Christmas: National Pickle Day, ya'll!
Pickles go beyond an obsession for me. If I could fulfill all my nutritional needs with pickles I would eat nothing else. I can literally eat an entire jar in one sitting and then possibly sip the juice (disgusting, I know, although, pickle juice cocktails are all the rage right now). This is the way I've always been and this is how I shall remain. If you, too, are a pickle fiend, look below for your necessary pickle miscellany and edible deliciousness.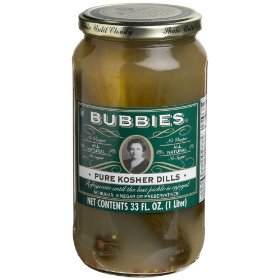 Ain't no pickle like a Bubbies! pickle, seriously. At least none other that is sold mostly nationwide and readily available.
These are oh-so-sour and delicious.

My mouth is watering just writing about them. Try some!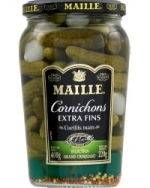 I also have an affinity for Maille Cornichons. Technically, these are supposed to be served with pate but I enjoy them on their own. Tiny and tart. They also come with a handy pull-up thing, so you don't have to dip your fingers in the jar.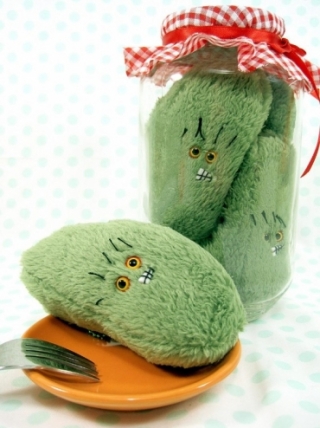 Angry pickle plushies! I am obsessed. These are going on my Christmas list, stat!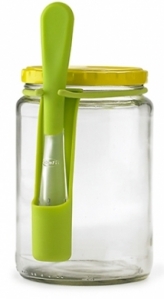 If you don't want to ruin your hands digging for the last pickle in the jar, why not try this handy condiment fork, that not only attaches around the jar but also has a little drip container so you're not spilling a trail of pickle juice (yum) around the fridge?

Are pickles a little too declasse for you? Try serving them in this expensive antique pickle castor. Instant fancy food!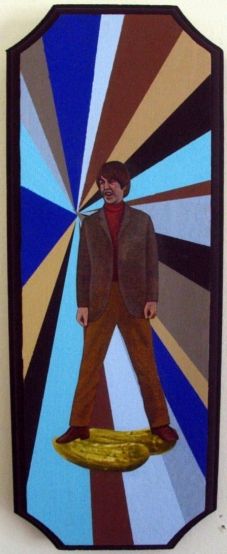 I'll leave you with Paul McCartney, standing on a pickle. Life doesn't get much better.
Have a blessed Pickle Day! I hope you eat many pickles, keep it safe and bathe in vinegar! Amen.