After the funfunfun I had at the first Beer Snob Bicycle Pub Crawl, last spring, I knew I had to get it together for the fall edition. The crawl is more like a roll, and involves riding around to various bars on your bike. It's one of the rare bike gatherings that is not intimidating to a wimp like me. I'm even scared of Critical Mass. Generally speaking, the only place I'll bike is back and forth across the Venetian Causeway. Usually I have a beer at the Abbey or something when I'm over on the beach. So this was my ideal Saturday afternoon. I got a tiny bit of exercise, I had a drink or two and I got to see all the pretty sailboats on the bay. I'm a simple person.
This ride, like the first, started at Zeke's. Each stop is short, so there's only time for about one beer, and unless you are a super lame, anorexic, on antibiotics, or a child, you can do this without being truly sloppy. After Zeke's, we went to the newly reopened Abbey, which looks the same as it did before renovations. Then back to the mainland to The Filling Station, which had $5 beers, including fancy ones, and edible pulled pork sandwiches. I rode by the DRB, the final stop, but didn't make it in for a drink.
Here's a video of the ride. It's like you're there, and you don't even have to get any exercise!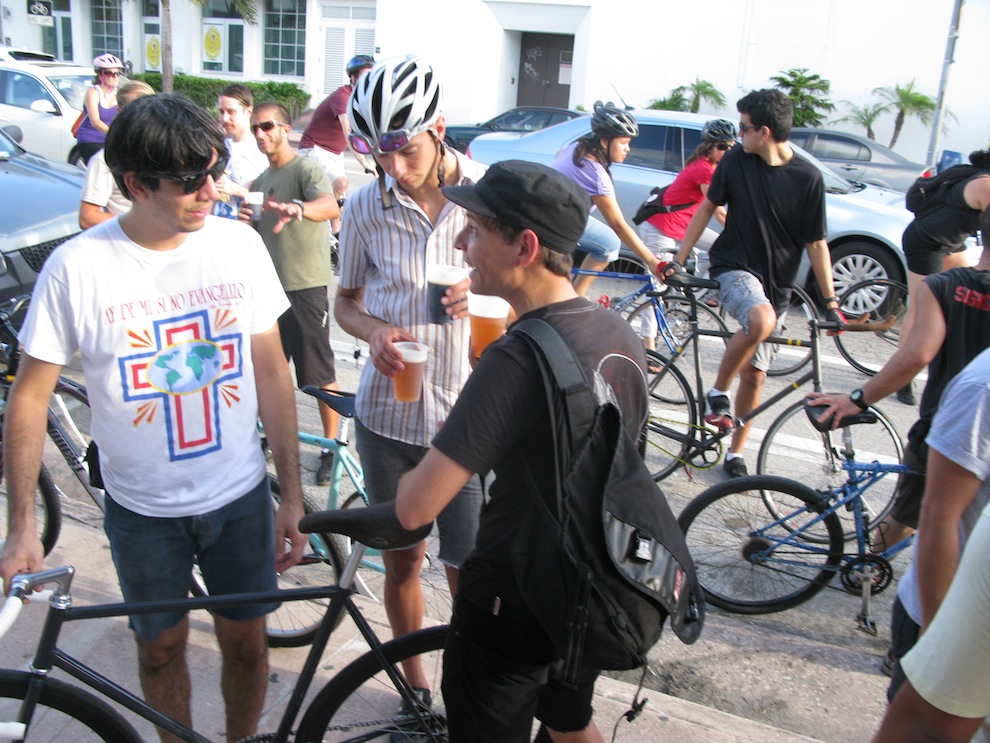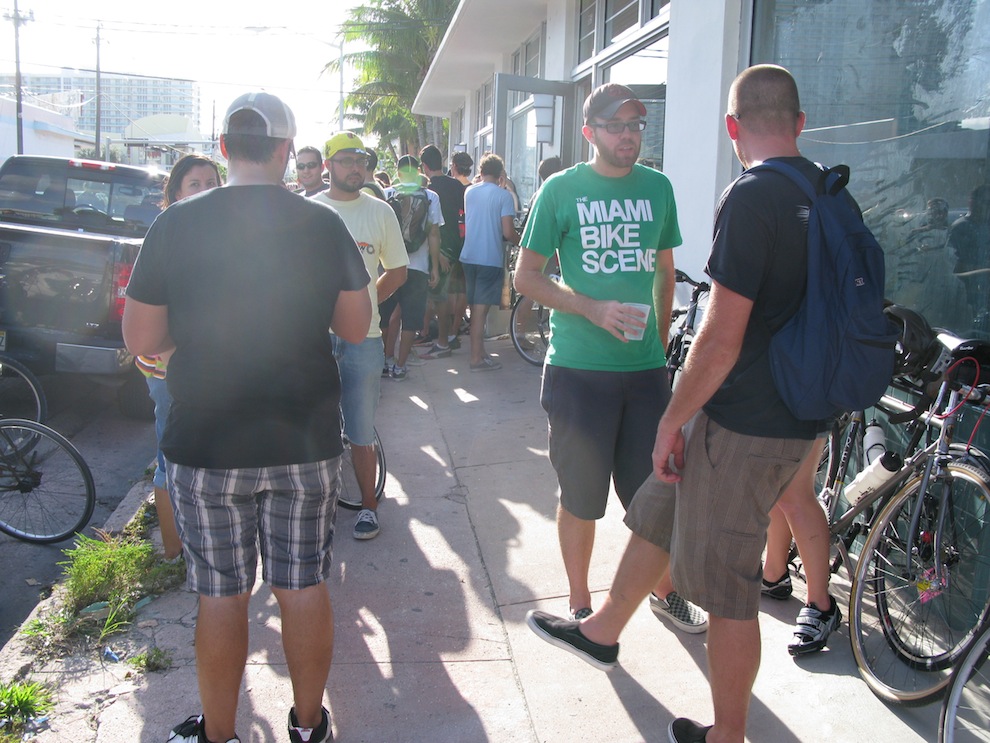 My coworker and her man had the best bike, a borrowed, custom-made 2-seater dramatically called Biscayne Sun.