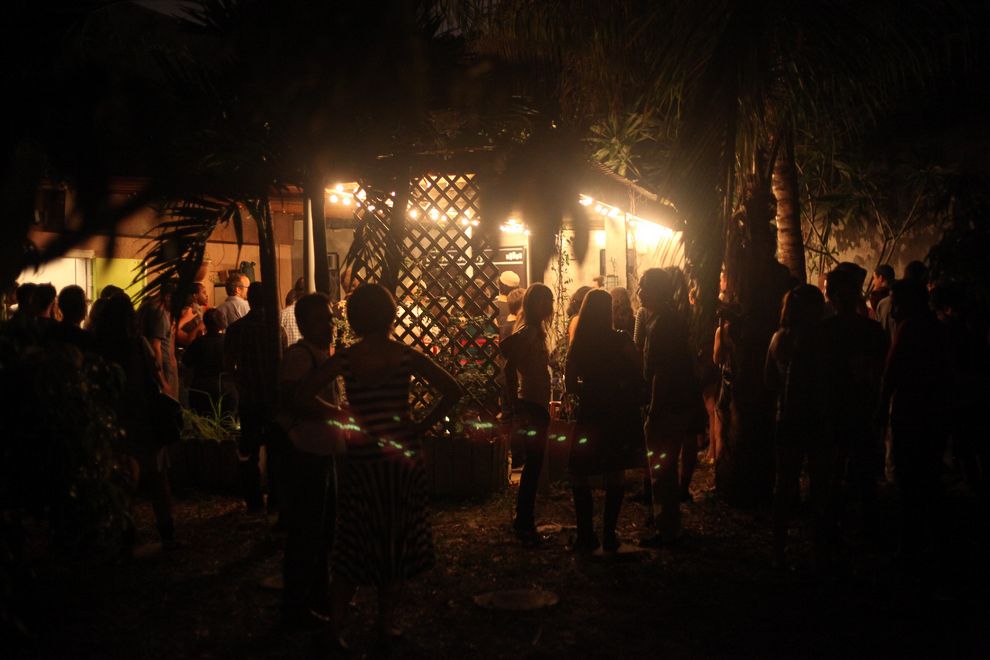 Putting together a group show during the Summer is pretty obligatory for Miami galleries. That, plus all the closed galleries, make July and August artwalks usually worth skipping. Well, Dorsch was closed for August, but launched its September show early and with a bang — Bubble Raft is a collection of mid- and large-scale sculpture that fit really well with the five bands selected to play at the opening reception. The result was the sort of meta-cultural event that couldn't have happened anywhere else.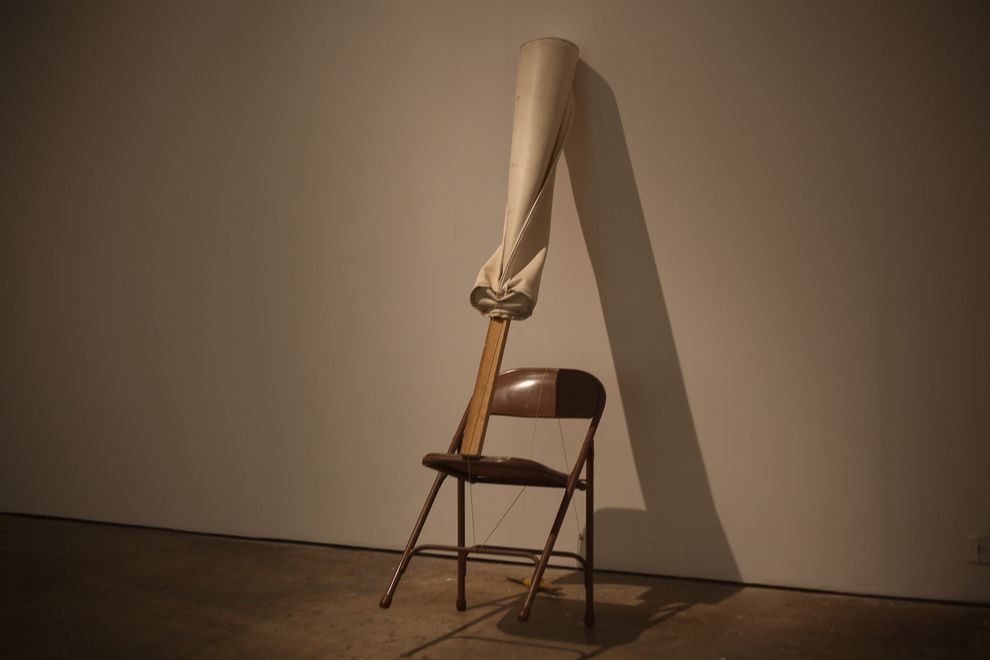 Jay Hines' elegantly balanced chair sculpture was in the gallery's main space, which contained the more cerebral and material-dominated work.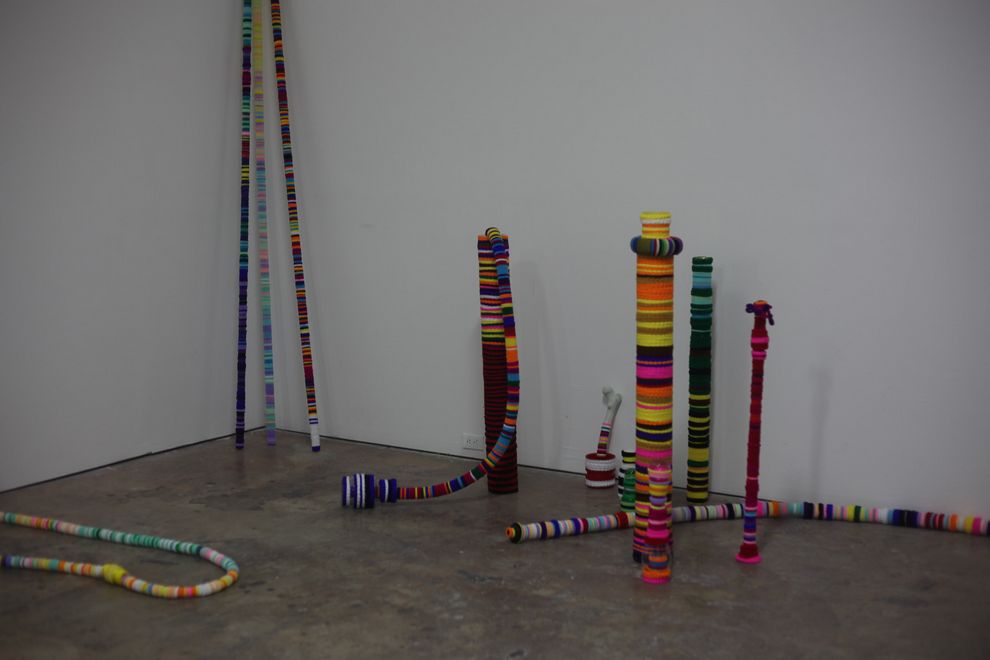 The smaller gallery, meanwhile, was dedicated to brightly colored and playful pieces such as this hair-band and scrunchy sculpture attributed to "Shoplifter." Instead of spotlights on the pieces, this space was flooded with light from a bank of overhead fluorescents, giving it a very different mood.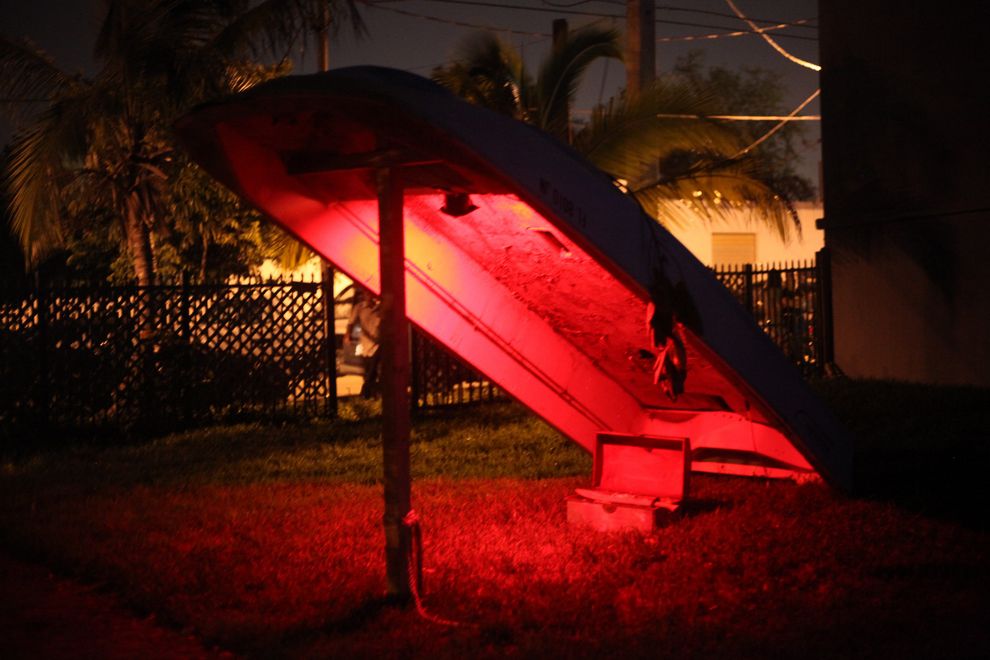 The exhibition spilled over into the gallery's adjacent yard with two pieces. This is Justin Long's pirate booby-trap.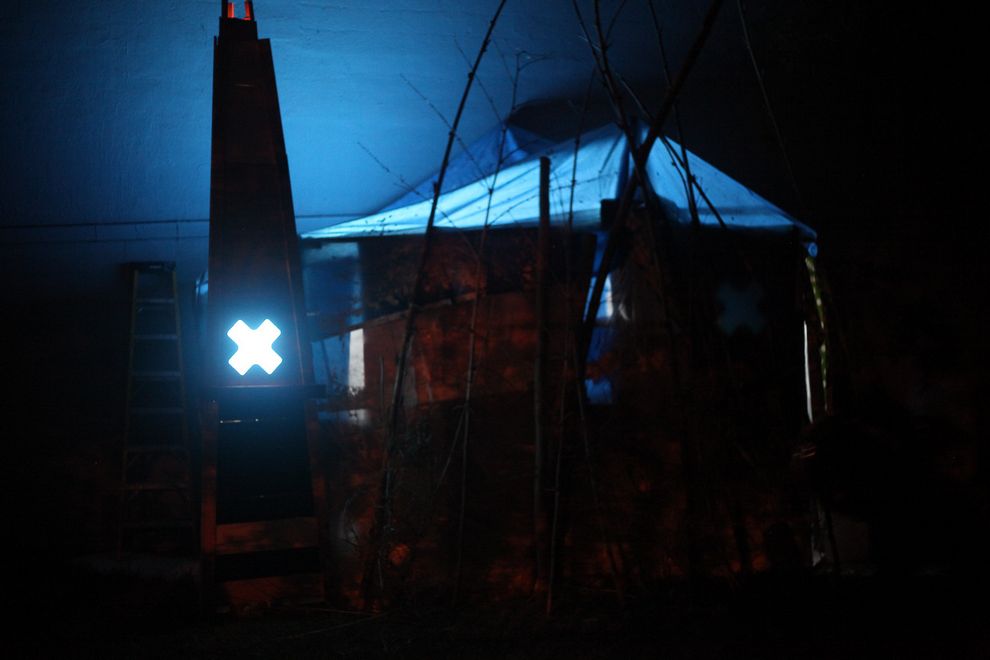 Also outside, the anti-sweat lodge, a building that wouldn't be out of place in a third-world shantytown, except that…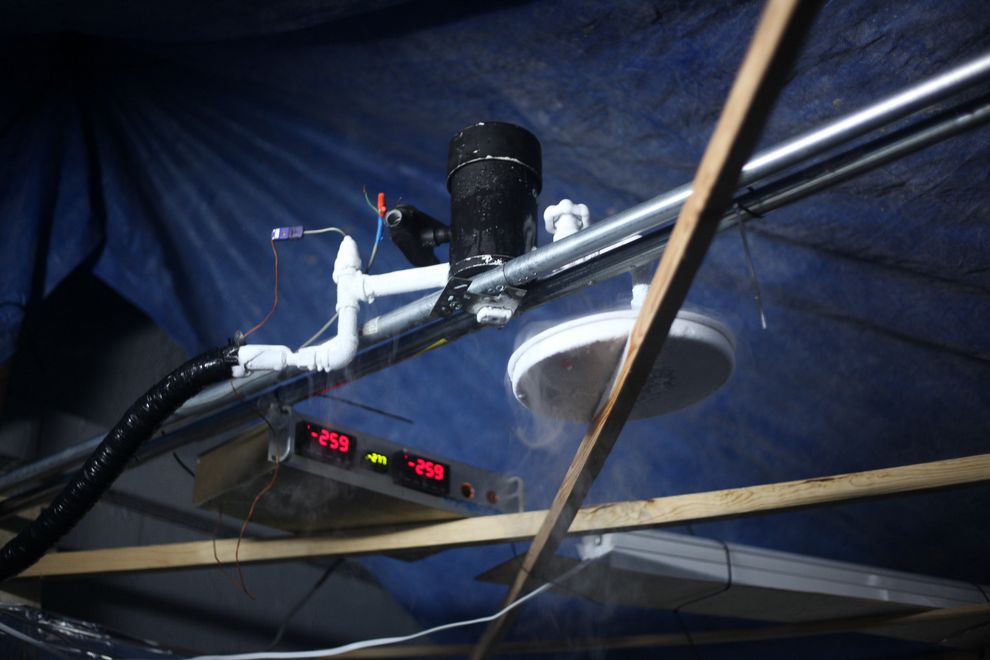 … it houses a mysterious overhead contraption …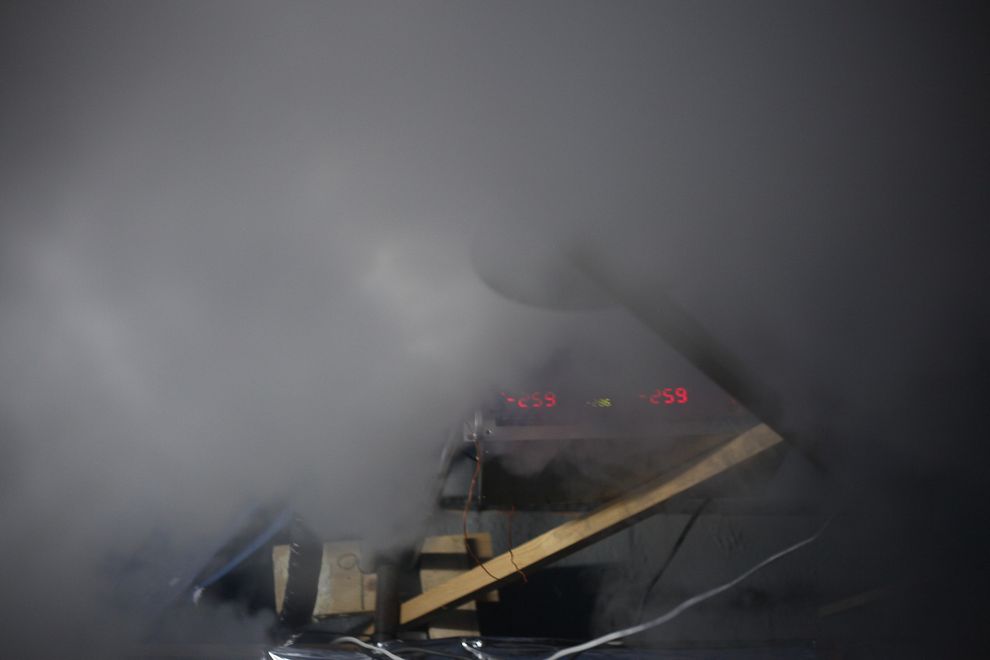 … that delivers regular blasts of liquid nitrogen.
On to the music. Pocket of Lollipops opened the evening. After a few songs, Tony proclaimed, drolly, "we have 16 to go." After the next song, "15 to go." He kept the joke up for two more songs, at which point the set was over.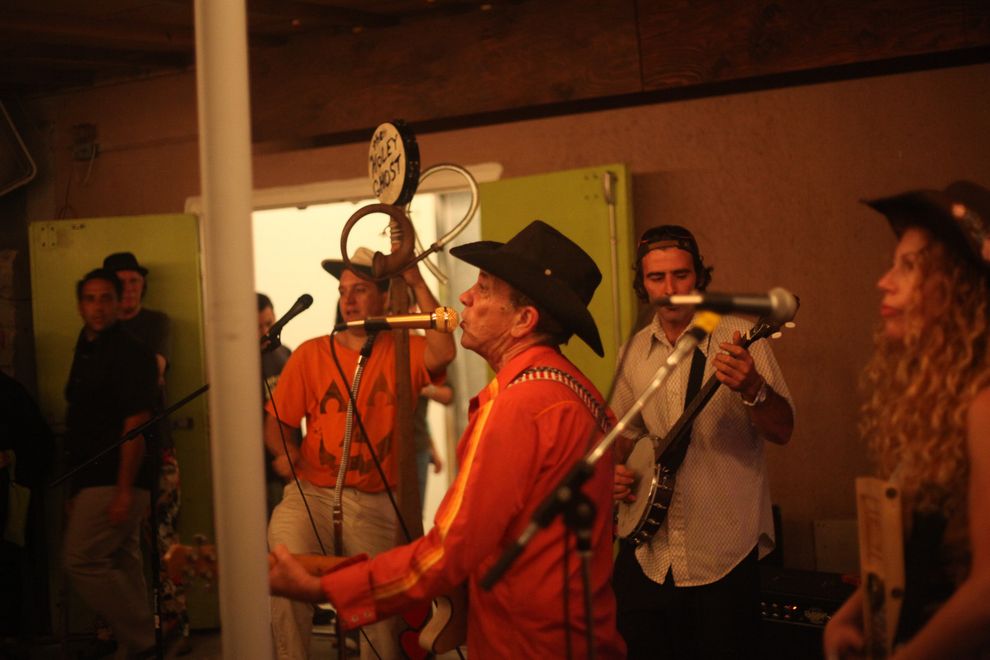 Boise Bob and his Backyard Band, a bit of a Miami old-timey supergroup, featuring Clifton Childree on the washtub bass.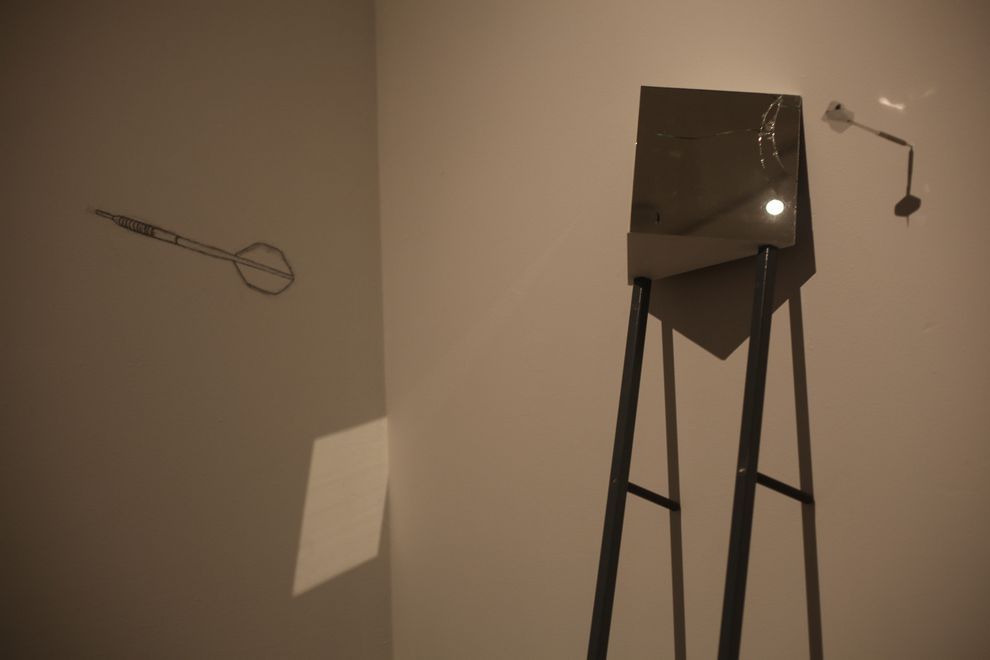 This fancy contraption included a ladder that invited the viewer to climb up and look into the mirrors, which showed the real dart and the wall-embroidering to merge into one.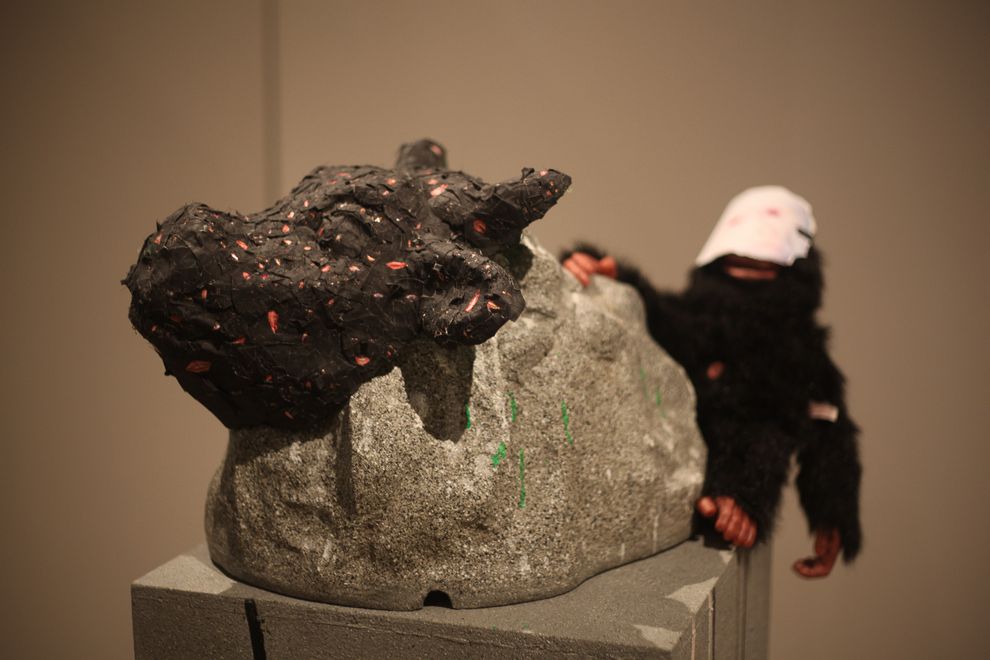 Carlos Rigau's speaker-rock sculpture, replete with a calf's head of black tape, a mask-wearing toy chimp, a soundtrack of knocking sounds, and a Picasso scarf.
Meanwhile outside, Dino Felipe took the stage with his usual swagger. "I don't have a website," he proclaimed, and he may very well not have one. Right on the cusp between existing and not existing (though with dozens of albums spanning almost two decades, decidedly leaning towards existing), his music is ethereal and ephemeral, but anchored by Ana Mendez on tambourine and Ricky on drums.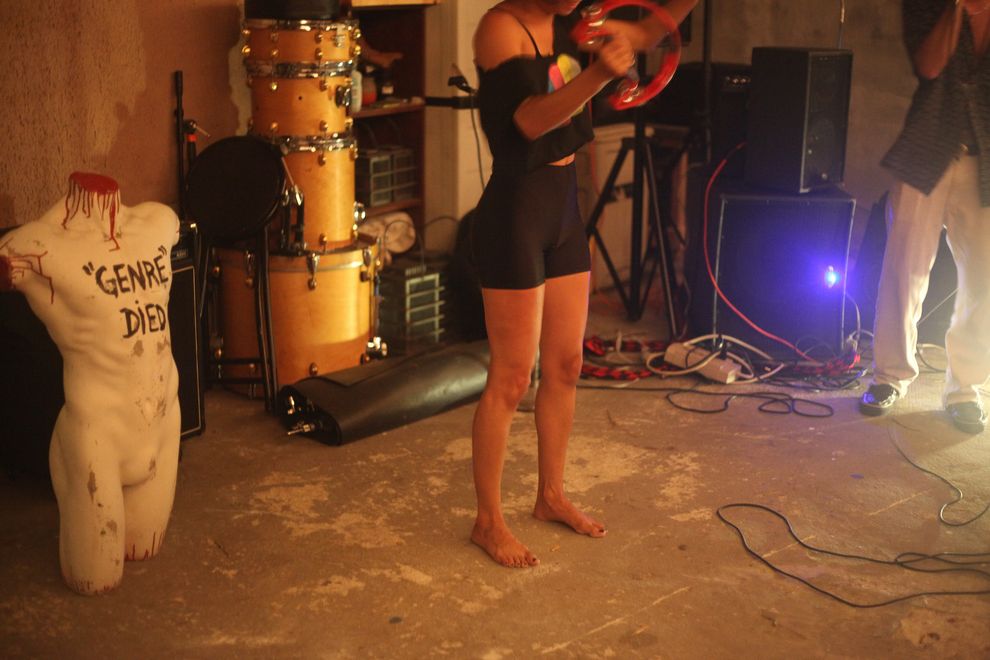 Do not miss Liz's writeup at the New Times.